Some of Britain's most dangerous prisoners are locked up inside the most secure jails including one who is so dangerous, he spends 23 hours a day in a glass cage underneath Wakefield prison with no human contact just like Hannibal Lector.
---
---
50 – Levi Bellfield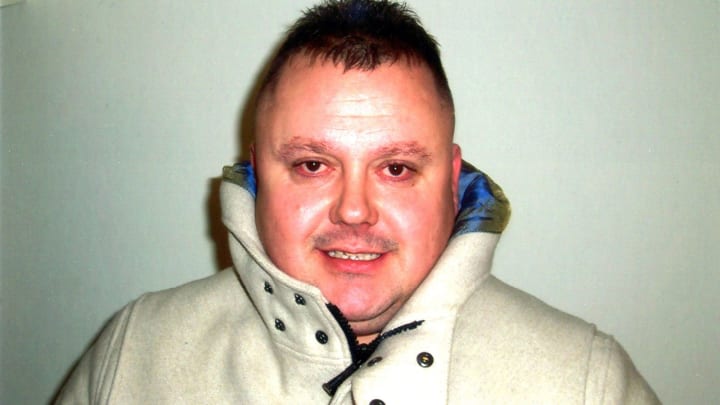 First being convicted for burglary in 1981, he picked up the additional charge of assaulting a police officer in 1990.
By 2002, Bellfield had picked up nine convictions, having spent over one year in prison for various offences.
A cunning individual, Bellfield was described as having a split personality disorder, switching from being nice to being nasty almost instantly.
He was found guilty on the 25th February 2008, of the murders of Marsha McDonnell and Amélie Delagrange and the attempted murder of Kate Sheedy.
Bellfield was later found guilty of the Milly Dowler murder, and has been handed a further life sentence.
Bellfield is currently the only prisoner in history to have received two whole life orders and serves his term at Wakefield Prison, nicknamed monster mansion for the prisoners it holds.
49 – Gary Vinter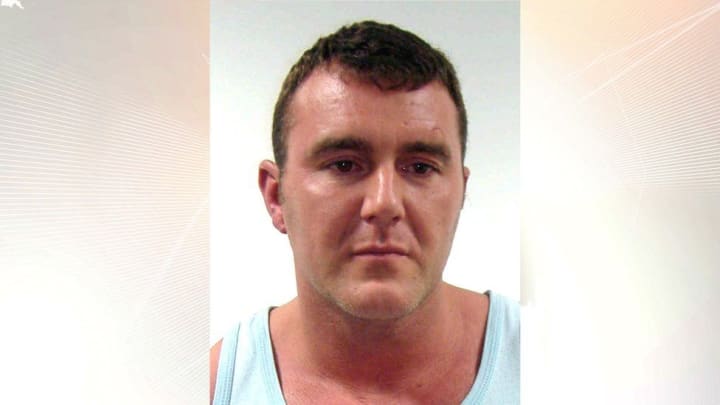 Having already been out of prison on licence for the murder of local railway worker Carl Edon in August 1995, it was not long before Vinter, also known as Douglas Vinter, turned back to his murderous ways.
On February 10th 2008, he attacked his wife Anne White in Normanby, Teesside whom later died from her injuries.
Vinter admitted the charges in court two months later and was sentenced to a whole life order meaning he will die in prison.
In 2012, Vinter attacked child murder Roy Whiting and was handed a third life sentence in 2016 for the attempted murder of a fellow inmate, Lee Newell, also on a whole life order.
He was one of several prisoners in 2013 to challenge the whole life order sentences, meaning they must now be reviewed every 25 years.
48 – David Fuller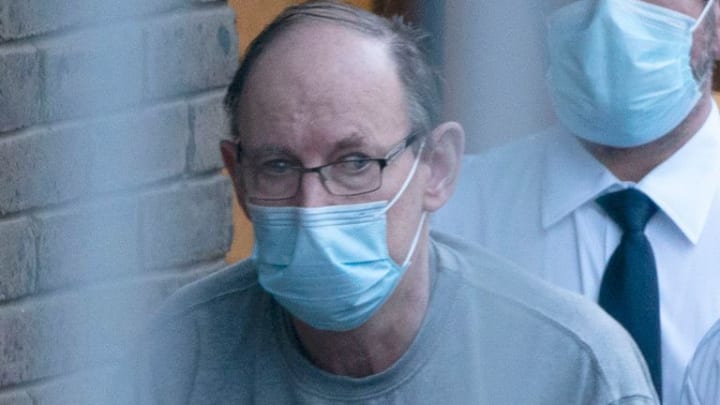 Currently imprisoned at the notorious HMP Frankland Prison in County Durham, England, Fuller was convicted of murdering Wendy Knell, and Caroline Pierce in 1987.
Fuller is nicknamed the Morgue Monster after it was revealed he had been working at a hospital mortuary where the abuse of more than 116 women's body's had taken place.
He was on the run for over 34 years and was only brought to justice thanks to DNA evidence held on file and a review in 2007.
Handed a whole life order on 15 December 2021, Fuller has no chance of parole and will likely die in prison.
47 – Mark Fellows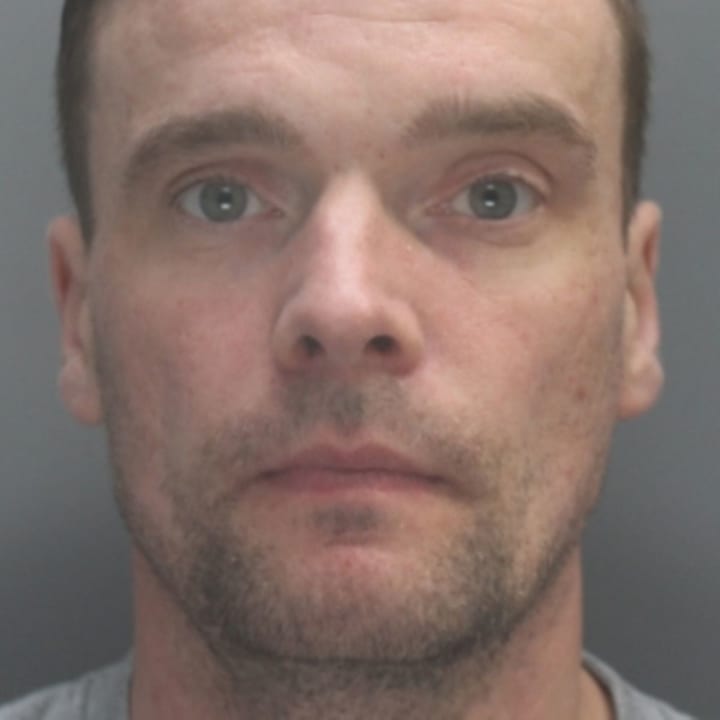 Nicknamed The Iceman, Mark Fellows is an English hitman who often wore military style fatigues and carried a sub machine gun when committing his murders.
He was found guilty of killing Paul Massey outside his home in 2015 and John Kinsella in 2018 while he walked with his pregnant partner Wendy Owen.
Fellow's trial lasted eight weeks, with heavily armed police officers in attendance alongside fellow criminal and accomplice Steven Boyle.
Found guilty of the murders of both Massey and Kinsella, he was sentenced to a whole life order.
He has been attacked multiple times in prison and was once airlifted to hospital from White-moor prison in 2019.
He picked up a further sentence of life with a minimum term of nine years for conspiracy to cause grievous bodily harm.
46 – Stephen Port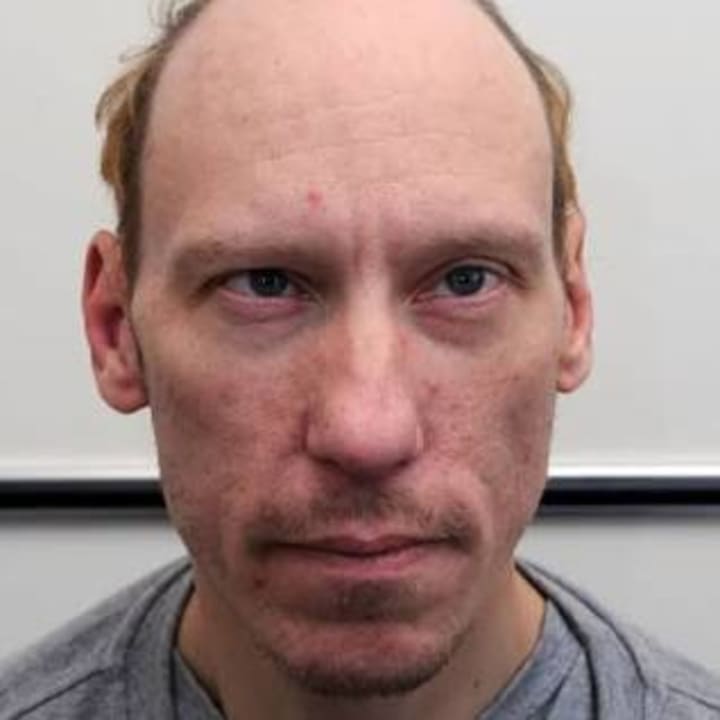 Responsible for the murder of four men, Port met his victims via online gay and bisexual social networks.
For this very reason he has earned his nickname as The Grindr Killer, and wore a blonde toupee while meeting other men.
He often drugged his victims with GHB before killing them, and even tried to pin the previous murders on another victim with a fake suicide note.
Port was charged with four counts of murder, seven charges of rape, four of sexual assault and ten of administering a poison in 2015.
He denied all charges and was considered to dangerous to move to court, instead appearing via video-link from Britain's most secure prison, HMP Belmarsh.
He was, of course, found guilty on all counts and, having been convicted of crimes against over eleven people, was sentenced to die in prison.
45 – Andrew Dawson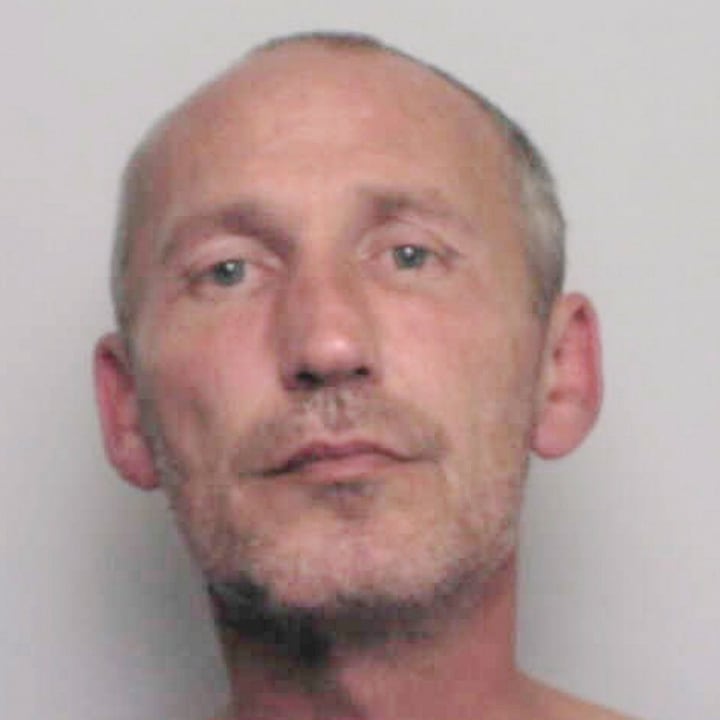 A man described with having an urge to kill, Dawson committed his first killing in the 1980's and was released after serving a life sentence for killing an elderly shopkeeper.
Derby's only convicted serial killer, he was found guilty of killing John David Matthews and Paul Hancock in July 2010.
Still on licence for the previous murder, Dawson went on the run after the killings and later called himself the Angel of Mercy.
He attempted to commit suicide by jumping into the sea, but after coming ashore was shot twice with a Taser and overpowered by officers, who found him to have a survival kit and seven kitchen knives.
The nickname stuck, and today, the Angel of Mercy resides at an unknown location, comment below if you know where he is currently incarcerated.
44 – David Baxendale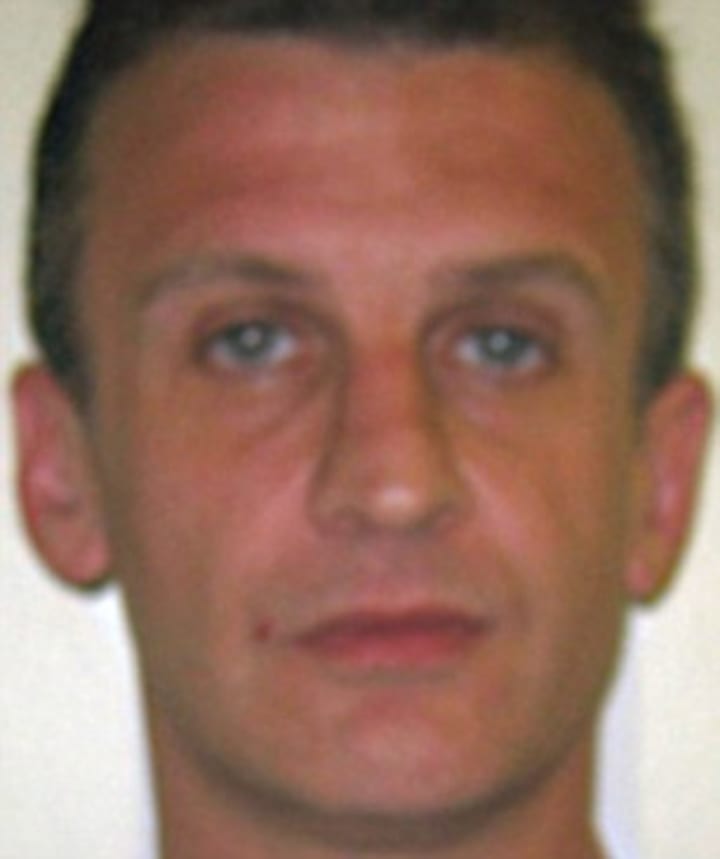 Nicknamed The Costa Killer, Baxendale had a history of violence stretching back some 20 years.
Convicted of murder in Spain in 2001, served seven years of an eleven year sentence before being deported back to Britain.
It was not long before Baxendale killed again and in 2011 he was convicted of repeated stabbing of a woman in Nutfield, Surrey.
The nickname comes from his murder and attacks on the Costa Blanca and it appears to have been cemented with his crimes in the UK.
Baxendale is currently imprisoned at an unknown location.
43 – John Cooper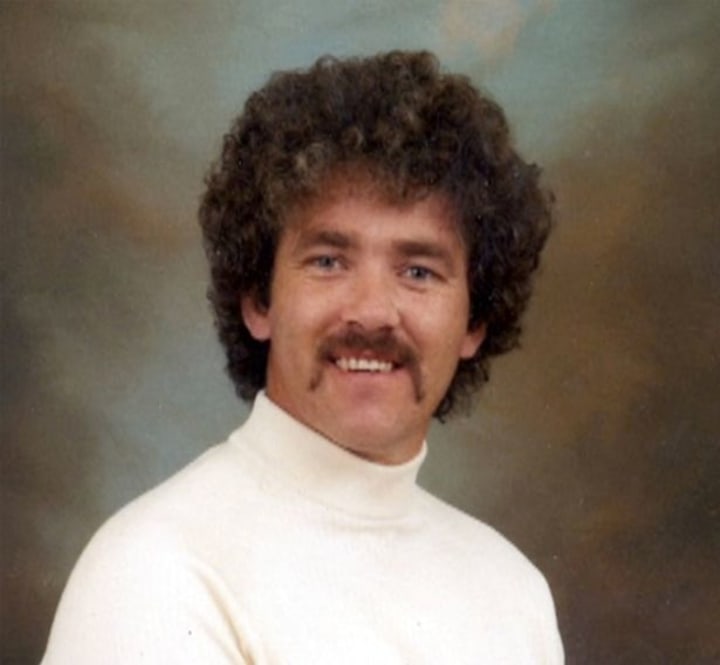 Another criminal well known to police even before his brutal crimes, Cooper first came to the attention of police when he was charged with ABH, assaulting police, theft and being drunk and disorderly.
After a number of robberies, fights and burning someones house down, Cooper attacked and killed Peter and Gwenda Dixon during a robbery in 1989.
The couple were systematically killed at point plank range with a sorn off shotgun having provided their bank details and given over £300 in cash.
In 1995, Cooper, who had not been caught, threatened five children with a gun and attacked two of them and by 1998 he had committed over 30 burglaries.
He appeared on the British TV gameshow Bullseye and this appearance later proved to be his downfall after a sketch made from witness descriptions was used to identify him.
Now convicted of four murders, 1 rape, 30 burglaries and one attempted robbery, he was nicknamed The Bullseye Killer and was later diagnosed as a psychopath.
He has been linked to other murders including the deaths of Flo Evans, Harry and Megan Tooze and Griff and Patti Thomas.
42 – John Sweeney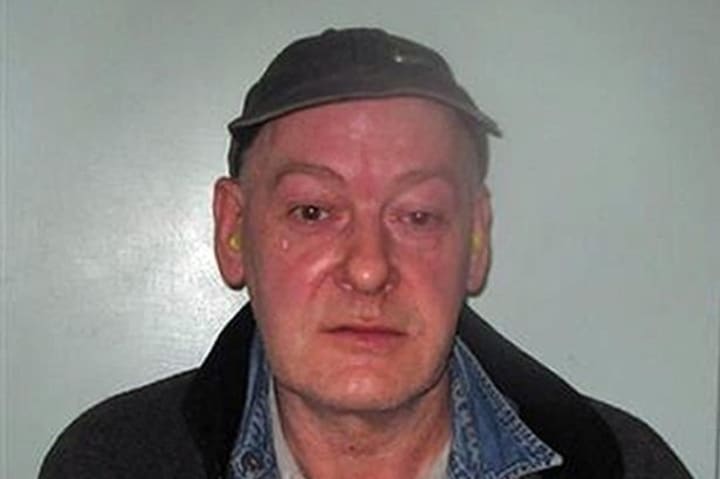 Convicted of murdering two women whose bodies were found mutilated and dumped in canals in London and the Netherlands, John Sweeney has been nicknamed The Canal Killer.
He often created paintings that included clues to his murderous ways and spent years on the run while murdering his former girlfriends.
He was finally tracked down near Liverpool and has been described as one of the most dangerous people to ever stand trial at the Old Baily.
His murders include that of Melissa Halstead, a 33-year-old American model turned photographer, the attempted murder of Delia Balmer and the murder of Paula Fields.
Sweeney refused to leave his prison cell at Belmarsh prison to hear his sentence and that is today where he resides.
41 – Stephen Griffiths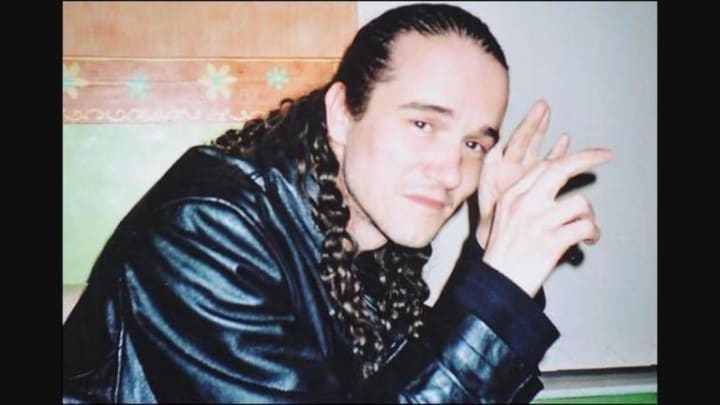 One of the most infamous killers in British history, Stephen Griffiths, AKA, the Crossbow Cannibal was convicted of killing three women in Bradford, West Yorkshire.
Having used a crossbow to commit one murder, he later used the nickname as his real name during pre-trial hearings.
On 21st December 2010, Griffiths was convicted of all three murders after pleading guilty and while in prison, has attempted suicide on several occasions.
In 2011, he went on a 120 day hunger strike, during which time he avoided all contact with other people.
He has been linked to several other disappearances and murders including that of Rebecca Hall in 2001 and Dawn Shields in 1994.
40 – Anthony Hardy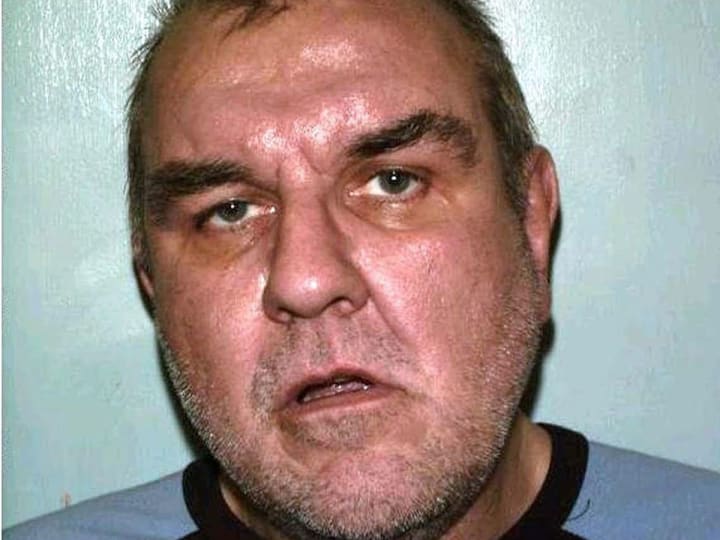 Known as the Camden Ripper for dismembering some of his victims in a killing spree that gripped London, Anthony Hardy is thought to have murdered up to eight people.
He was arrested in 1998 when a prostitute accused him of attacking her and was later arrested for criminal damage.
He became both an alcoholic and diabetic and was originally thought to have got away with his first murder after the deceased was wrongly diagnosed with having a heart attack in his flat.
In 2002 the body's of Bridgette MacClennan, 34, and Elizabeth Valad were found by a homeless man in London and Hardy was arrested after a complex investigation pinned him to the crimes.
Hardy was diagnosed with a personality disorder and found guilty of both murders, later also being found guilty of the woman whose death had originally been put down to natural causes.
Links to other murders have been investigated by police including that of Zoe Parker, who died in the same circumstances as Hardy's other victims.
39 – John Maden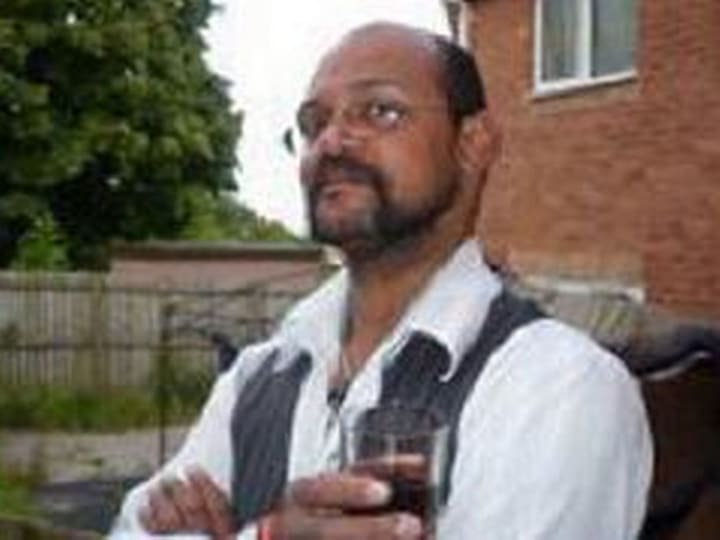 Convicted in 2010 of killing his 12-year old niece, police revealed that she had been drugged with Olanzapine before the brutal murder.
Maden, who had lured her to his home in order to babysit his 10-year-old daughter, he later telephoned an ambulance and confessed to the murder showing no emotion.
Due to the disturbing nature of the murder, Maden was sentenced to a whole life term with the Judge basing the sentence on the planned, premeditation of the killing and the agony of the victim.
38 – Marc Chivers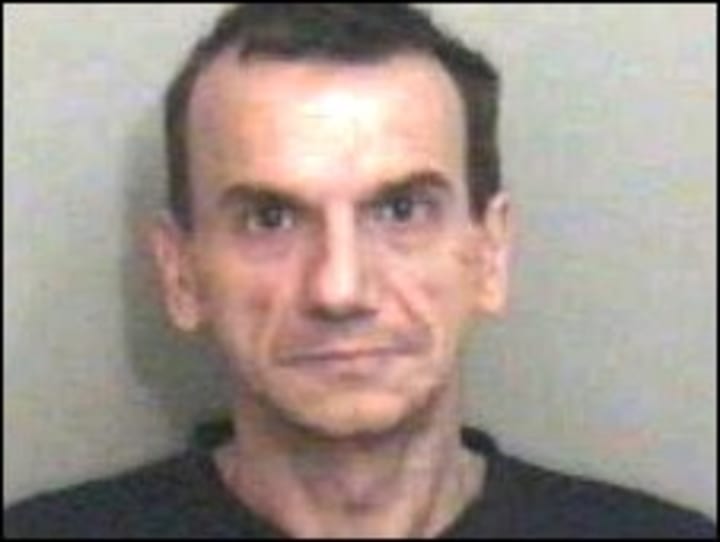 Previously serving 15 years in prison in Germany for murdering an ex-girlfriend, Chivers was deported to the UK in January 2008.
He had a string of previous convictions for some extreme cases of violent behaviour in the past and it was not long before he killed again.
Chivers strangled his ex-girlfriend Maria Stubbings with a dog lead in December 2008, only months after returning to the UK and later pleaded guilty to the crime twelve months later.
37 – Simon Wilson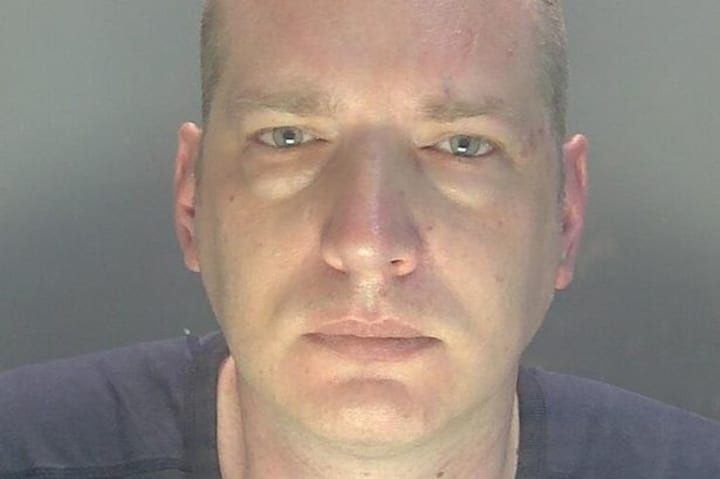 Another foreign national who was deported back to Britain from Australia where he lived for most of his life, he committed murder and rape and served 16 years.
After returning to the UK he once again begun a crime spree and was charged with grievous bodily harm, sexual assault and attempted rape after attacking a 71 year old victim.
Due to the nature of his previous crimes and the seriousness of the latter, Wilson was deemed to dangerous to ever be released.
36 – Michael Adebolajo
Convicted in a killing that was covered greatly by the British Media, Adebolajo was already well known to British security services.
He attacked and killed 25-year-old Lee James Rigby, a drummer and machine-gunner in the 2nd Battalion of the Royal Regiment of Fusiliers on a busy London street in broad daylight.
Adebolajo, who was carrying a fake revolver and meat cleaver, was filmed confessing to the murder in the name of Islam and was later arrested after pointing a gun at armed officers who shot him.
He was convicted alongside his accomplice and has since tried to appeal his whole life order several times without success.
The Lee Rigby Foundation was established by Lyn and Ian Rigby after their son's murder and was set up as a support network for bereaved military families.
35 – Joanna Dennehy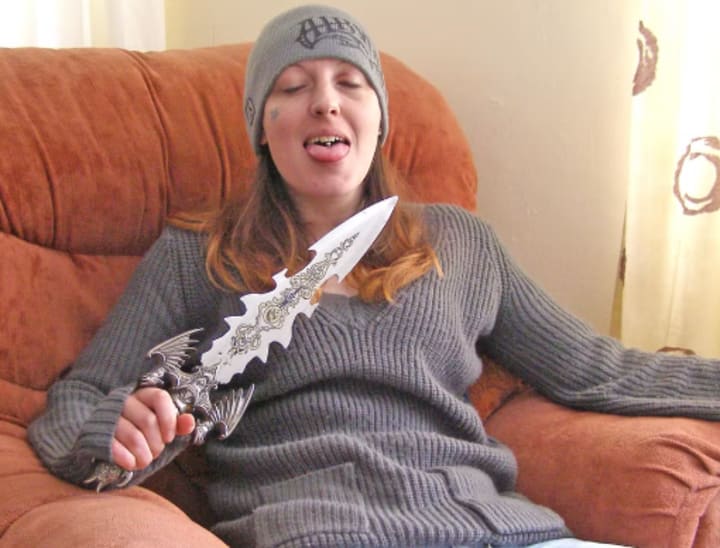 Famous for being one of the only women to receive a whole life order in the UK, Dennehy was described by the sentencing Judge as a "cruel, calculating, selfish and manipulative serial killer".
Described as a self confessed man-killer, she murdered three men for the purpose of "entertainment" and stated that she had wanted to kill at least nine men before going out like Bonnie and Clyde.
Two other men were stabbed, but survived and this led to the arrest and conviction of Dennehy and two other men who were not convicted of murder, but attempted murder and various other crimes.
It was later revealed that Dennehy was being supervised at the time of the murders, by the probation service, having been convicted of assault and owning a dangerous dog.
She tried to plan an escape before her trial and the diary, which contained her plans, revealed the planned killing of a prison officer to bi-pass prison biometric security procedures.
34 – Paul O'Hara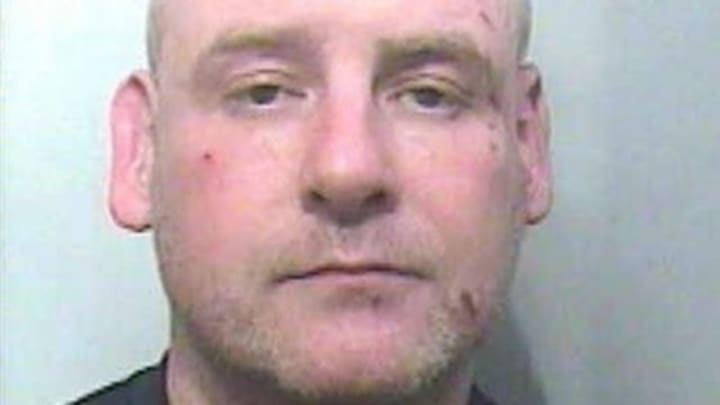 Described by police as "a predatory, violent individual", O'Hara admitted to murdering his girlfriend Cherylee Shennan while she was giving evidence to police in her own home.
Having told the officers about the abuse she had suffered, O'Hara suddenly burst through the front door, attacking both officers with a hammer and chasing Shennan into the street.
She was stabbed outside and later died of her injury's, with O'Hara being tasered on multiple occasions before he was finally arrested.
O'Hara had been previously sentenced to life in 1998 for murdering his pervious girlfriend Janine Waterworth in "very similar circumstances", and had only been released on licence in 2013.
33 – Ryan Matthews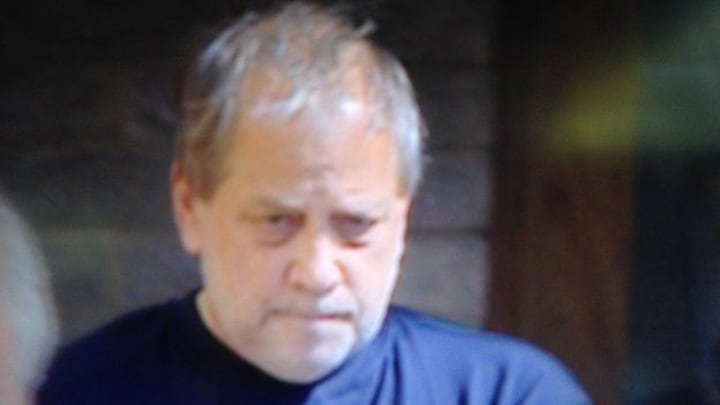 Having left Broadmoor Secure Hospital in 1999 under the Mental Health Act, his mental health had "deteriorated" throughout stays in various hospitals following his release.
Matthews had originally been jailed for life after being convicted in 1983 under the name Stephen Cecil King of two other murders and a count of conspiracy to murder.
He went on to murder healthcare assistant Sharon Wall at Wotton Hill Hospital in Gloucester on 9 July 2014 and as a result was told he would die in prison.
32 – David Mitchell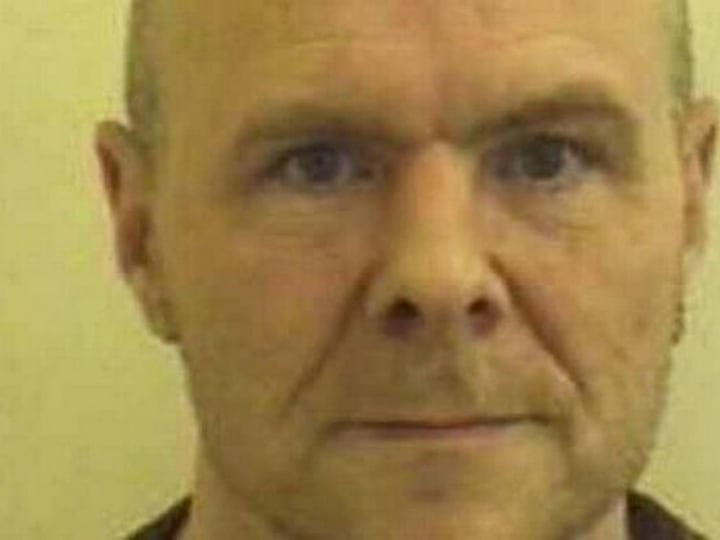 Previously serving 23 years of a life sentence for the murder of his girlfriend in 1990, he was released only four months before committing his second murder.
Mitchell was drinking with his lover, convicted sex offender Robert Hind before he attacked him in a drunken rage, killing him in the process.
The body was found by a canal and had been dismembered, with Mitchell trying to hide any evidence of his involvement.
31 – Jason Gomez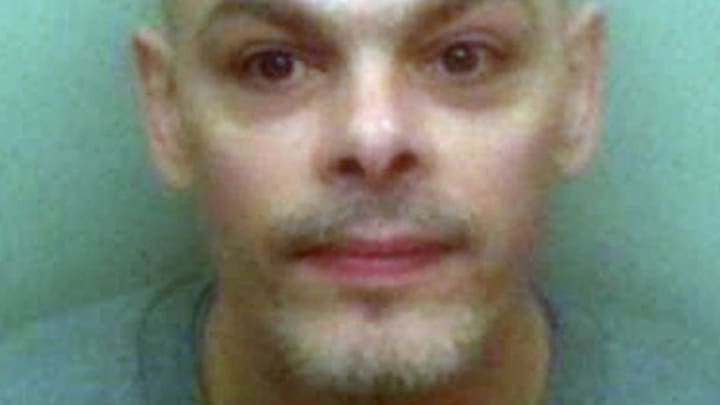 While serving life for a previous murder committed in 2001 when he stabbed his business partner Robert Jones to death, Jason Gomez and fellow prisoner Paul Wadkin murdered again.
They lured fellow prisoner Darren Flynn into a cell at HMP Swaleside and then stabbed him over 190 times with a thin black handle and a knife wrapped in material.
After having a whole life order imposed, Gomez was quoted as saying he thought admitting to the murder would avoid this, he has had multiple appeals turned down.
30 – Ian Birley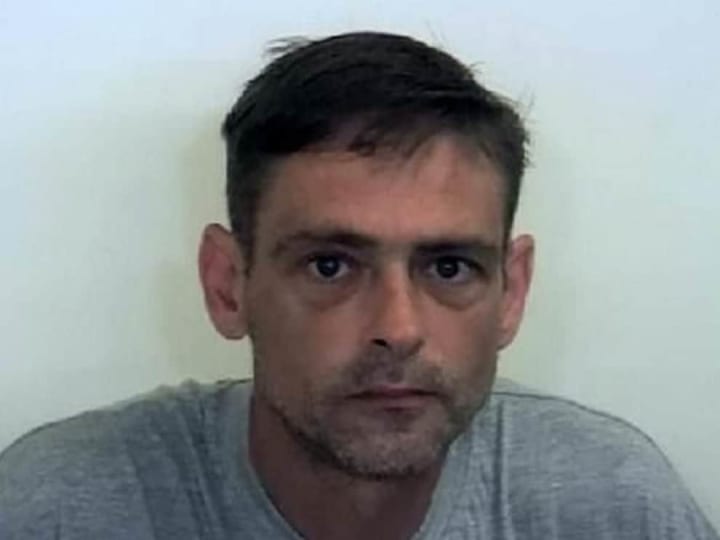 In 1996, Birley had been convicted of the murder of 69-year-old Maurice Hoyle in his house in Barnsley and served 18 years of a life sentence before being released on licence.
Almost a year after his release, Birley and his girlfriend, Helen Nichols, followed 65-year-old John Gogarty to his home in Wombwell, South Yorkshire, before demanding his PIN and stabbing him 69 times.
Helen Nichols, was told she must serve a minimum of 20 years for her part in the murder but Birley, having his second murder conviction will die in prison.
29 – Russell Oliver
Another prisoner who was jailed for life in 2013 for beating a man to death, later attacked John York in his cell at high-security HMP Long Lartin.
Mr Justice Haddon-Cave handed Oliver a whole-life sentence at Birmingham Crown Court on Thursday 24th March 2016.
28 – Christopher Halliwell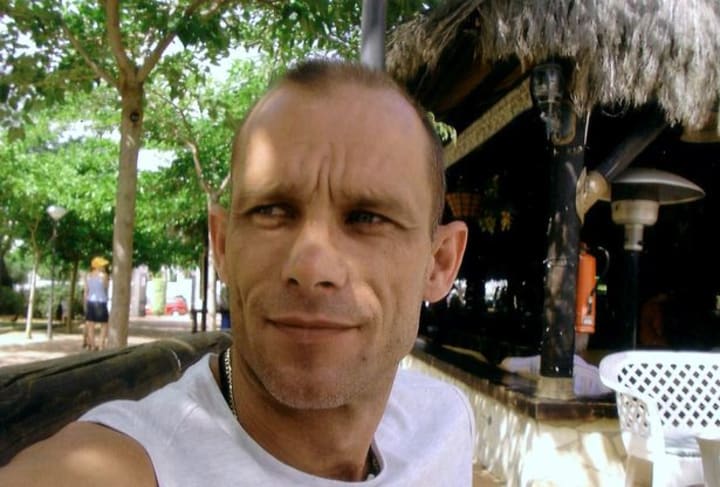 Originally pleading guilty to the murder of Sian O'Callaghan who he picked up outside a nightclub in Swindon in March 2011 before stabbing her to death, Halliwell confessed to another killing several years earlier.
He led police to the remains of both victims but due to the police denying him access to a solicitor and failing to caution him he could not be charged.
New evidence later emerged in the case and Wiltshire Police were finally able to charge him with both murders.
He was described by the sentencing judge as a "calculating and devious" individual and police are now investigating further murders he may have committed.
27 – Steven Wright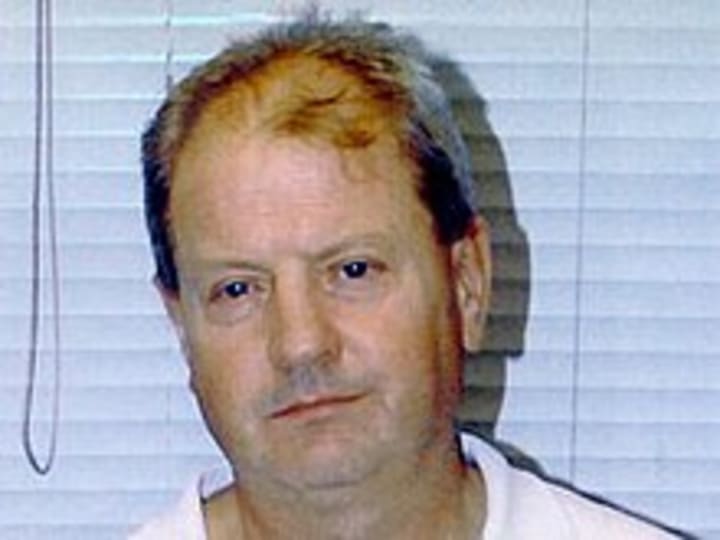 One of Suffolk's most prolific serial killer's, Steven Wright has been nicknamed the Suffolk Strangler.
Wright was a known user of prostitutes and frequented brothels and massage parlours in the area where he lived.
Wright murdered five prostitutes in Ipswich between 30th October and 10th December 2006 before forensic evidence led police to his Ford Mondeo.
Wright was found guilty of all five murders on the 21st February 2008 at Ipswich Crown Court the following day and handed his whole life order.
Other murders have now been linked to Wright including three women in Norwich, one in Ipswich and the Suzy Lamplugh murder case in 1986.
Overall its thought as many as 13 women may have been killed by Wright over a 35 year crime spree, but many have never been proven.
26 – Michael Smith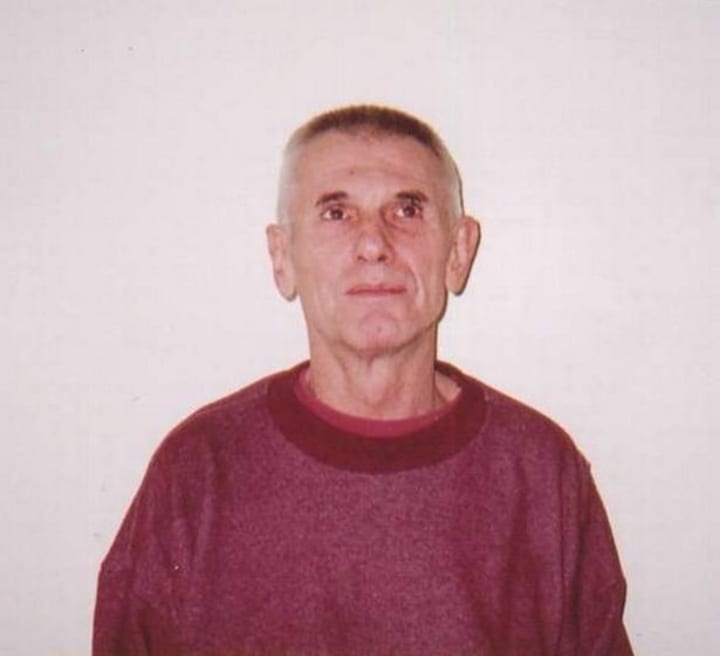 Previously convicted of murdering his 18-year-old girlfriend Sheila Deakin in 1975, Smith spent 30 years in prison for the offence before being released on licence.
The 30-years in prison did nothing to correct Smith's behaviour and he later murdered 35-year-old Peter Summers in an attack with a bottle in Stoke-on-Trent in August 2006.
Smith had only been released on parole 12 months before he went on to murder Peter Summers and was handed a whole life order for this killing.
25 – David Tiley
Two months after he was released from prison for a double rape, Tiley stabbed to death his disabled fiancée Susan Hale, who suffered from a degenerative brain disorder.
He then killed her carer Sarah Merritt when she arrived at their home in Southampton to check on her before he fled the scene on a train to Weymouth.
He was arrested in Swanage, and charged with double murder, later admitting both murders at his trial at Winchester Crown Court.
The trial judge told him that the brutality and evil of what you did defies adequate description and the only appropriate order in this case is that there should be a whole life order.
24 – Andrew Randall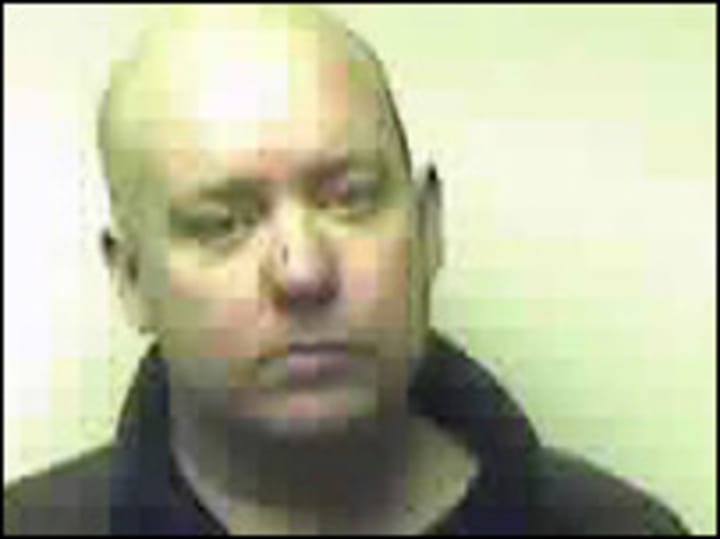 Convicted child killer Andrew Randall told arresting officers he had resented his seven-week-old daughter Jessica Randall since she was born.
While the details of the murder cannot be revealed in this video, the trial judge described it as extremely disturbing with abuse going back to the time she was born.
Concerns about Jessica's welfare by doctors and staff on the maternity ward, visits by social services along with an investigation into her care failed to save her life.
Randall, who will never be freed, was attacked in prison on several occasions, with one attack blinding him permanently in one eye.
23 – Rahan Arshad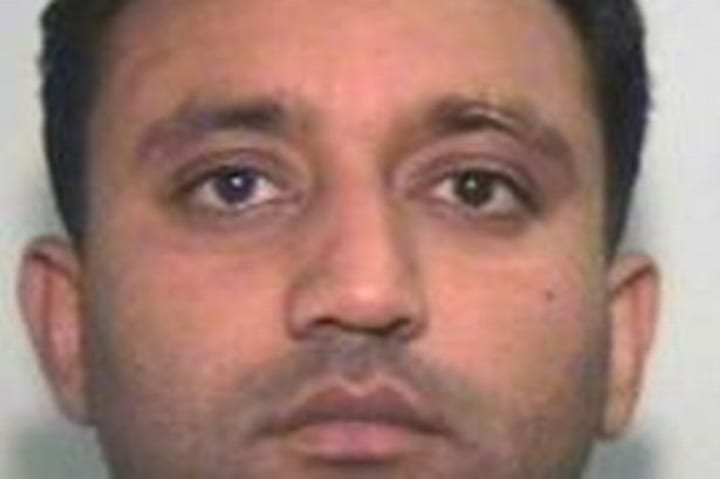 Reported to be motivated by jealousy after discovering his wife was having an affair, Arshad, a taxi driver took it upon himself to seek revenge.
He attacked his wife while she was in her bedroom, killing her and then went on to murder all three of his children.
He fled to Thailand but was later returned and arrested at London's Heathrow Airport as he stepped off the flight.
Described as a calculating, cold-blooded murderer in court, he had refused to answer police questions and later told police his wife had committed the crimes before he killed her.
22 – Stephen McColl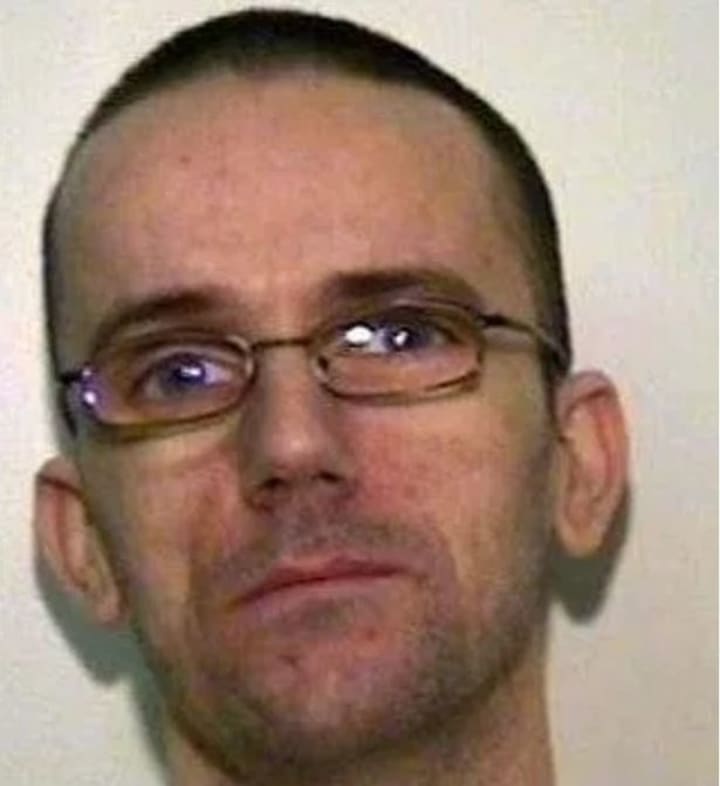 Once working as an informer for Greater Manchester Police, McColl was a well known underworld figure in Manchester.
One of the gang members caught on about his secret lifestyle and he murdered Michael Doran for finding out.
He later killed a second man after he found out about the same life and McColl was convicted of both murders in August 2006.
Its understood that he is now suspected of killing another man, a firefighter in Glasgow.
21 – Dale Cregan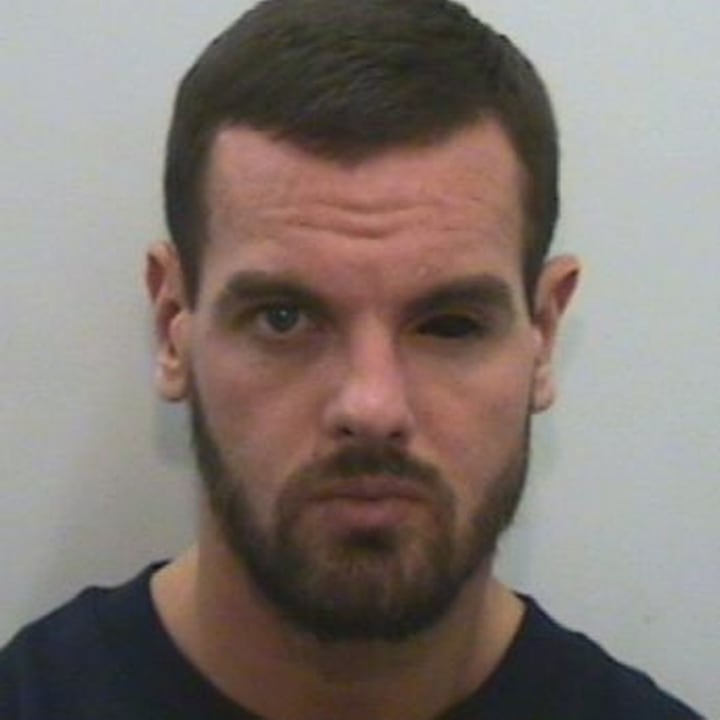 Having pleaded guilty to two separate killings of two members of the same family earlier in 2012, Cregan was wanted by police for the murders of Mark Short and David Short.
Cregan murdered Police Constables Nicola Hughes and Fiona Bone, two Greater Manchester Police officers, in a gun and grenade attack on 18 September 2012.
The killings became national news and Cregan, who was already on the run from police, walked into a police station in Hyde an hour after Hughes and Bone were killed.
Known as 'One Eye' due to his missing left eye, it was believed to have been carved out with a knife under circumstances unknown.
Charged with the murders of Hughes, Bone and the Shorts and the attempted murder of four other people, he was found guilty on all counts.
The deaths of Fiona Bone and Nicola Hughes were the first times that hand grenades had been used as a murder weapon in the UK.
Its been reported that he went on hunger strike in HM Prison Full Sutton, a scheme that landed him in Ashworth Hospital, with access to more privileges such as snooker and tennis, he was later returned to prison.
20 – Viktor Dembovskis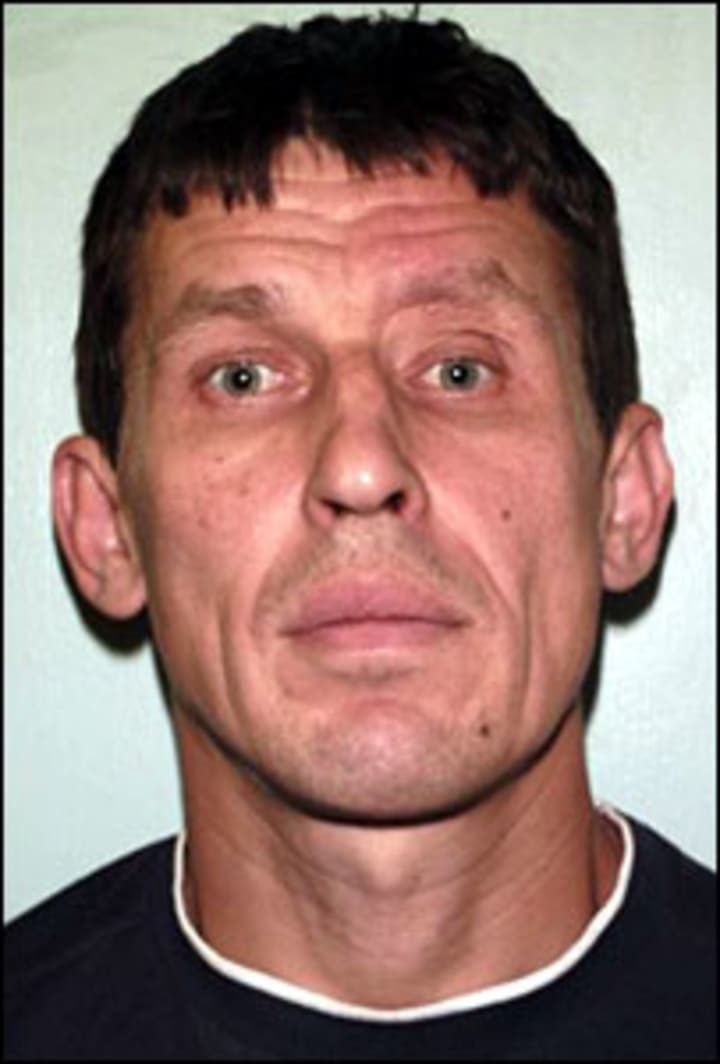 Revealed to have a string of convictions in Latvia stretching back 25 years including two rapes in the 1990s, Dembovskis was deported from Latvia after a joint operation by British and Latvian police.
He was accused of the rape and murder of a 17-year-old female neighbour as she walked home from school in West London.
He fled the country after the murder, but upon his forced return he was handed the whole life order due to his previous crimes, something that is exceptionally rare for a single murder.
19 – Kenneth Regan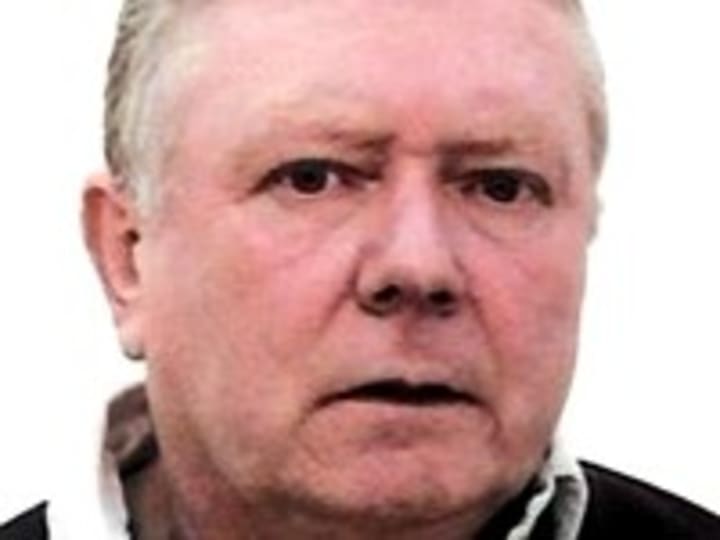 Accused of being involved in the murder of millionaire Amarjit Chohan as well as Chohan's wife, mother-in-law and two sons, the victims have never been found.
Regan was a former drug dealer who turned to being a Police supergrass to gain himself early release from prison for a prior crime.
It was revealed that he committed the murders to take over the Chohan family freight business to ship drugs into the UK.
The case gained him notoriety in 2005 and was heavily covered in the British media.
18 – John McGrady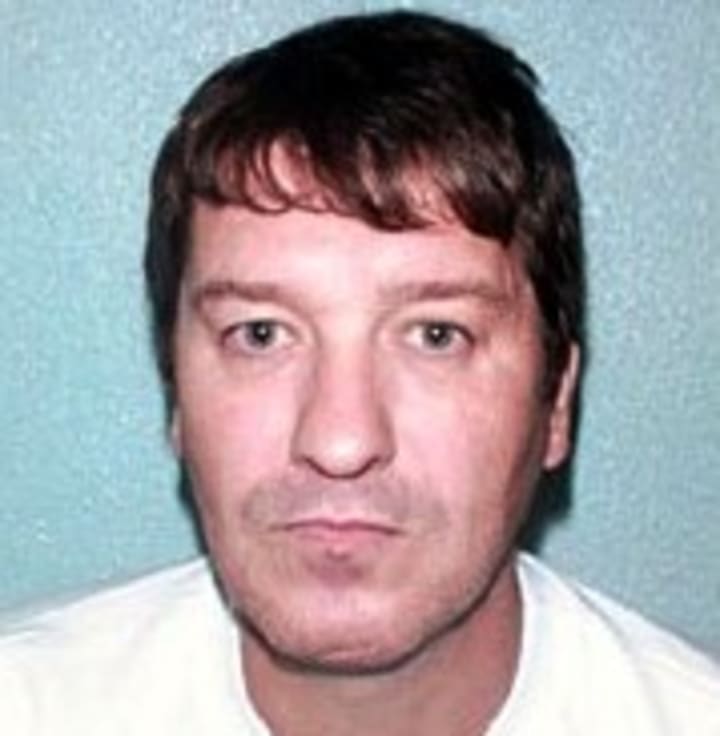 After murdering his 15-year old neighbour Rochelle Holness in Catford, London, in September 2005, McGrady confessed to his girlfriend before attempting to commit suicide.
He made a considerable effort to make the investigation into the murder difficult and he had many previous convictions for assaulting and kidnapping women.
He appealed the sentence in January 2007 but this was rejected by the Court of Appeal.
17 – Mark Hobson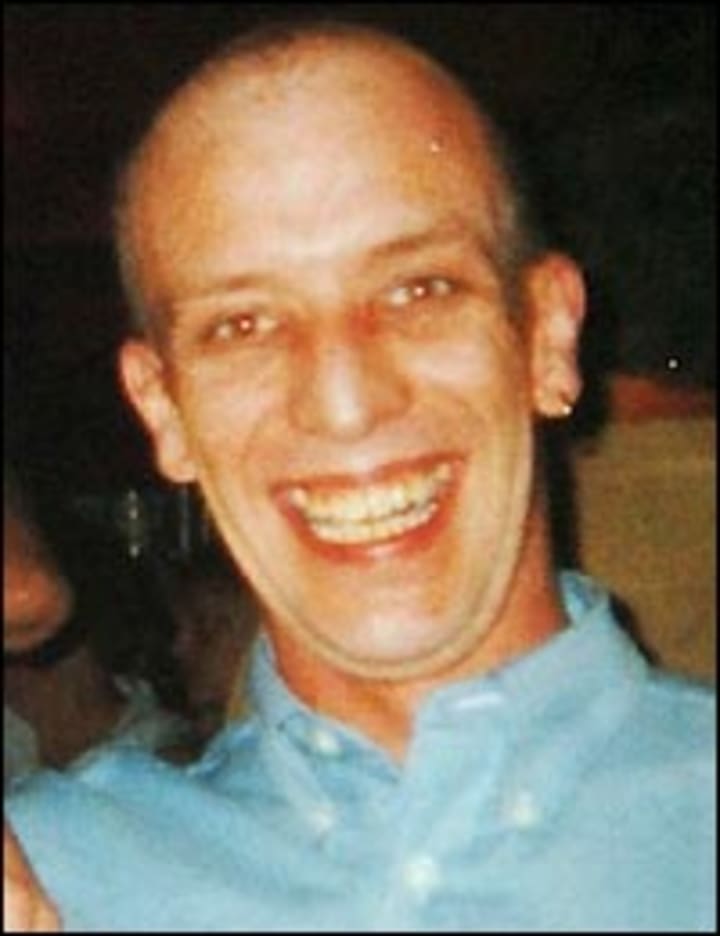 One of the more dangerous people currently held on a whole life order, Hobson has a number of convictions including wounding with intent to cause grievous bodily harm and failing to comply with bail conditions.
This, however was just the beginning of his killer spree with him murdering his then girlfriend, Claire Sanderson in July 2004.
After this, he lured her sister to the same house and killed her in almost exactly the same way before going to sleep.
The next day he travelled to York and murdered James and Joan Britton, an elderly couple at their home, apparently completely at random.
He triggered a national manhunt and was arrested almost a week later on the outskirts of the city, later admitting all four murders.
It was revealed that in 2002, he had attempted to kill a love rival in broad daylight but was only given a community punishment order.
16 – Mark Martin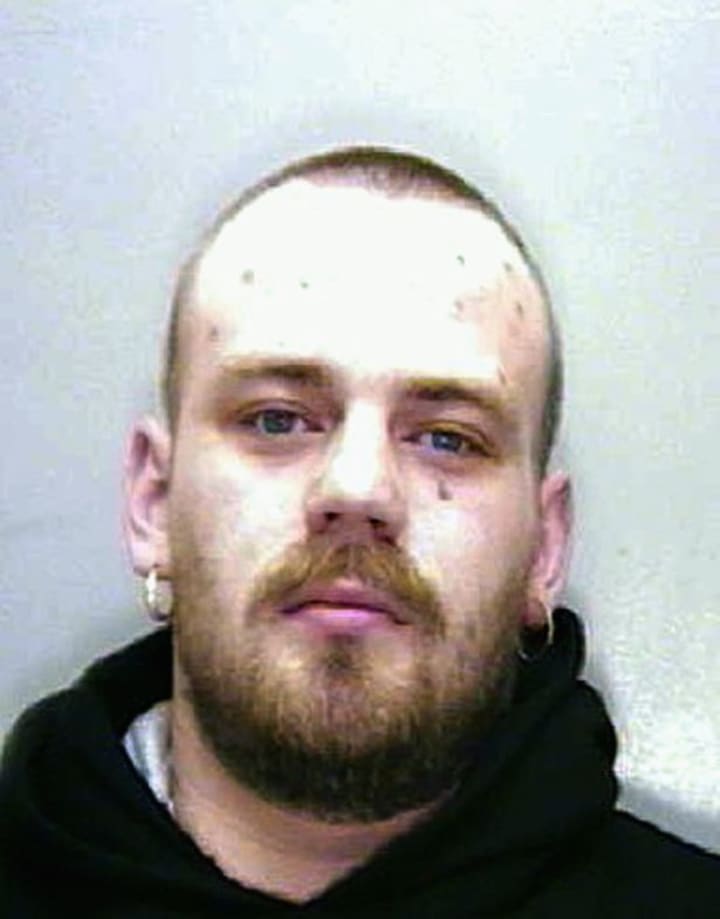 Nicknamed the Sneinton Strangler, Martin had ambitions to gain fame and notoriety by becoming Nottingham's first serial killer.
He first attacked and killed 25-year-old Ellen Frith, a homeless woman who was simply eating an apple, then tried to cover up his crimes by burning down the building where the murder was committed.
It failed and a few days later, Martin rang the police and taunted them for not catching him.
After he was caught, police discovered that he was responsible for two more homeless murders, that of Katie Baxter and Zoe Pennick.
His accomplices were sentenced to 25-year terms for helping with the murderers, but Martin, the ringleader will never be released.
15 – Thomas McDowell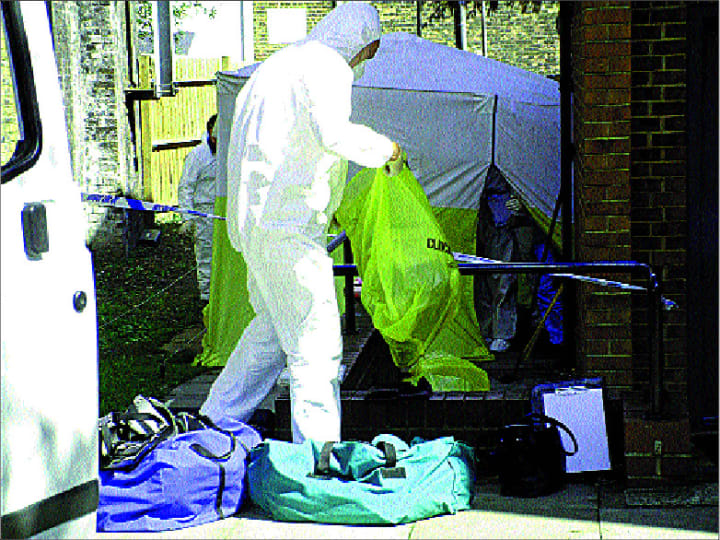 Suffering from a personality disorder, McDowell met 37-year-old trainee rabbi, gifted linguist and German national Andreas Hinz at a bar in Camden, London.
Within minutes of Hinz returning to McDowell's flat he was under attack, with McDowell throttling him to death.
Hinz was disposed off in the outside bins, but McDowell had not counted on the extreme summer heat, which led to the quick discovery of the corpse.
He was soon arrested and confessed to manslaughter, however the jury saw right threw his lies and he was convicted.
Although it was a first-murder conviction, the judge had doubts about whether he could ever safely be released, and ruled he must spend his final days at Rampton High Security Hospital.
14 – Phillip Heggarty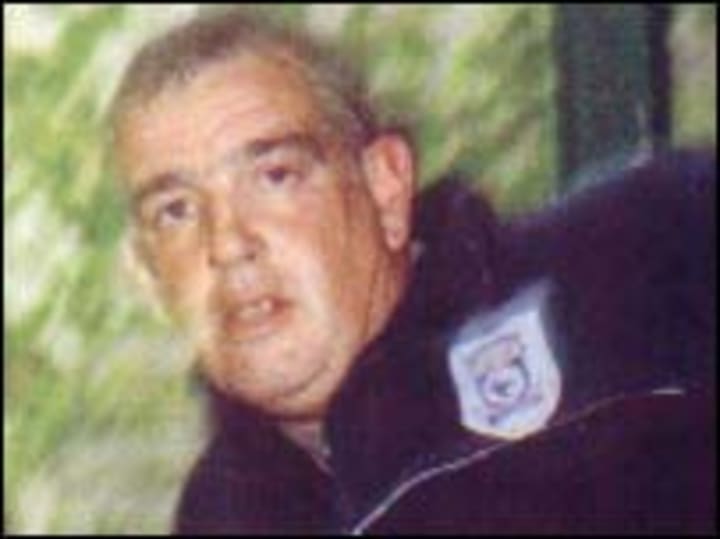 After attending a party with his friend Derek Bennett, both went back to Heggarty's flat in Swansea.
There, after Bennett had passed out, Heggarty attacked him, however no murder weapon was ever discovered.
It was later revealed that Bennett was carrying up to £3,000 in cash and a further £10,000 in contraband, with greed later seen as the motive.
He had placed Bennett inside his own car, wrapped in a rug from his own flat and set the car on fire.
Heggarty had previous convictions for attempted murder and several violent robberies in which he targeted elderly people.
The whole life order was later imposed, appealed and the appeal was dismissed.
13 – Paul Glen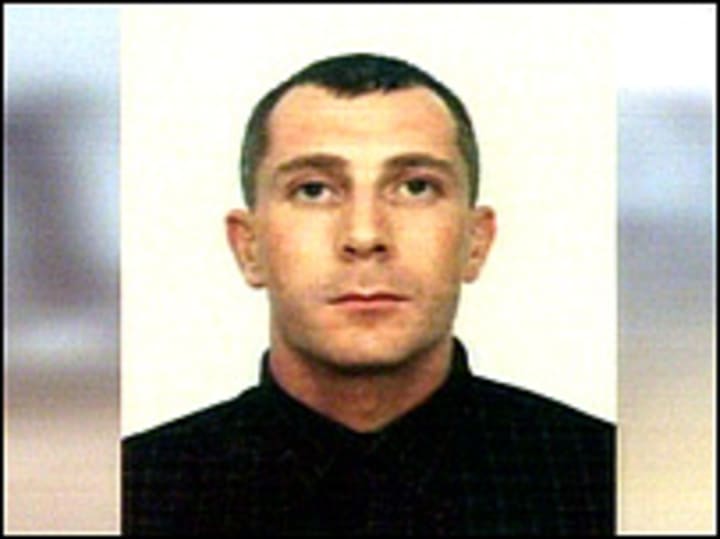 Employed as a hitman by persons unknown, his first victim was to be Vincent Smart in 2004, but unfortunately he got the wrong man, killing Smart's friend Robert Bogle instead.
After his trial, it was revealed that Glen had a previous conviction for murder, having killed hotelier Ivor Usher in February 1989, and served 13 years of his original life sentence before being paroled in 2002.
Bogle was killed just two years after Glen was released from prison.
12 – Jeremy Wing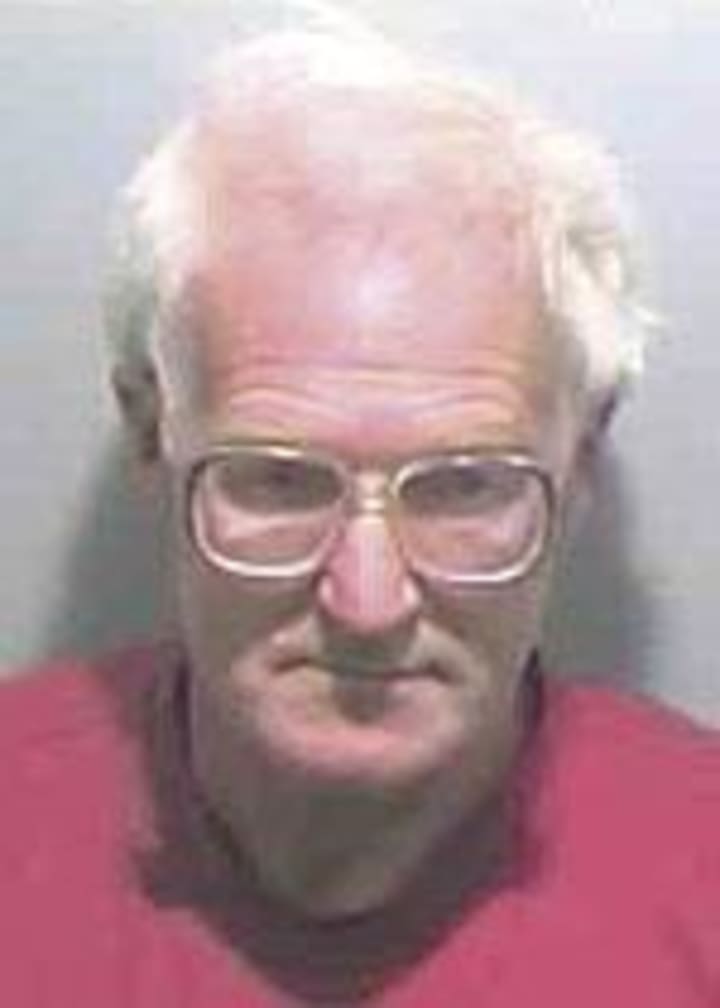 One of two people sentenced at the same time, Wing's partner in crime, Brian Hogg, died in prison sometime in 2015.
They had met in prison after being convicted of heinous crimes against multiple children that were so severe the victims would have had physical injuries for life.
Both received whole life orders at Maidstone Crown Court in 2002, a very rare sentence for a crime other than murder, but wholly justified given the sever nature of the crimes and the ages of the victims.
11 – Peter Moore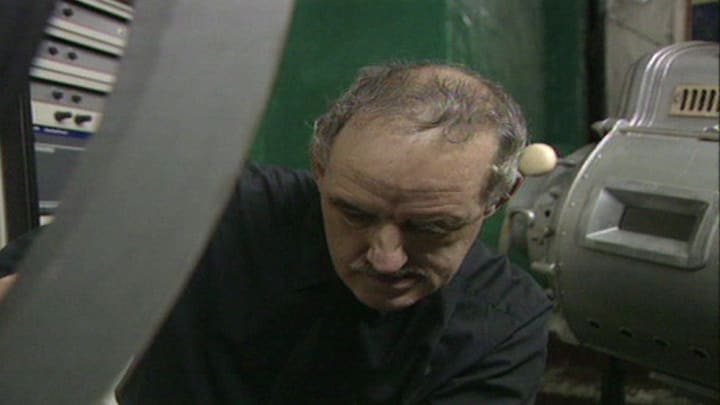 Nicknamed "The Man In Black", Moore confessed to police that a fictional lover, "Jason", had killed four men in cold blood.
The attacks were later reported as sexually motivated and in 1997, the sentencing judge recommended that then home secretary, Amber Rud, impose a whole life order, the only person who could do this at the time.
He was later revealed to be one of three prisoners challenging the legality of the order before the European Court of Human Rights.
10 – Rosemary West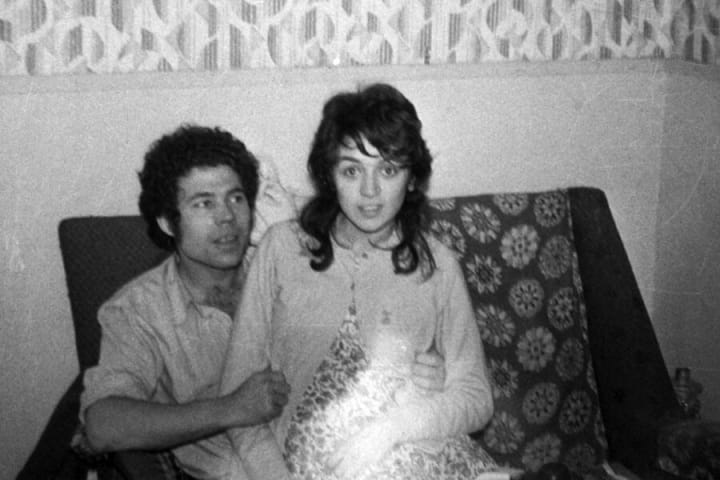 Notorious across Britain for her heinous crimes, mainly committed against children with then partner, Fred West, she was convicted in November 1995 of the murder of ten women and girls at her home in Gloucester.
The murders included one of her daughters and step-daughters, with many of the murders involving torture and kidnapping plus other things far to disturbing to mention here.
The trial judge called her crimes appalling and depraved and this, at the time, was only the second instance of a whole life UK tariff imposed on a woman in modern times, the first being serial killer Myra Hindley.
9 – Malcolm Green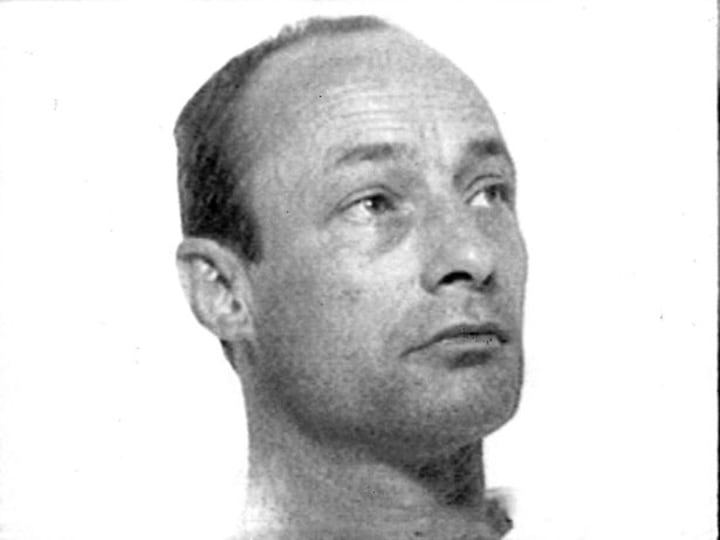 Jailed for life in 1971 for the brutal murder of a Cardiff prostitute, Green spent 18 years in prison before being released on parole in 1989.
It was not long before he bludgeoned to death a young tourist from New Zealand, dismembered the body and dumped it on a road in South Wales.
He was sentenced to life again in October 1991, with a recommendation that he should serve a minimum of 25 years, but was given a whole-life tariff by Home Secretary Kenneth Baker.
8 – Mark Robinson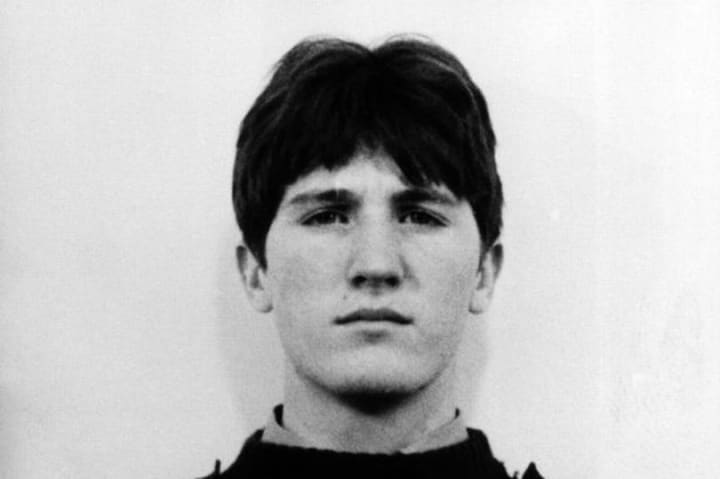 After murdering his then girlfriend, Patricia Wagner, when she threatened to tell his mother about the affair the two were having, he was jailed for life.
He was released in 1989, later meeting Sharon Morley in Wakefield, with the two moving to Billingham shortly afterwards.
However Sharon, who decided she wanted to move back to Wakefield, caused arguments with Robinson.
He discovered a photograph of her former boyfriend and in the argument that followed, beat and stabbed her to death.
Again sentenced to life imprisonment at his trial he was later issued with a whole-life tariff thanks to Home Secretary Douglas Hurd.
7 – Anthony Arkwright
Currently thought to be the youngest offender issued with a whole life order, Arkwright went on a two-day killing spree in South Yorkshire during August 1988 when aged 21.
Arkwright was arrested after he hacked and battered to death three people, including his elderly grandfather.
He was suspected of committing a fourth murder around the same time as the others, but has never been charged.
6 – John Duffy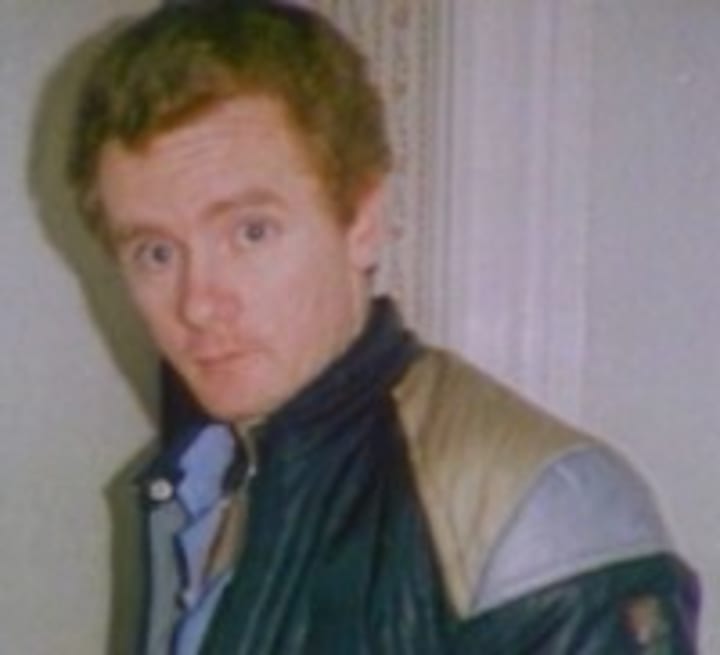 Nicknamed "Railway Killer", he attacked numerous women in the south of England, raping all of them and murdering three, before revolutionary psychological profiling helped police to catch him.
He was initially sentenced to life with a recommended 30-year minimum sentence for two murders and seven rapes which could have seen him paroled in 2018, but government intervention saw this upgraded.
Duffy went on a conscience-clearing exercise, admitting to a third killing of which he had been originally acquitted, receiving a further 12 years.
He named David Mulcahy as his accomplice in the exercise, and gave evidence against him, with Mulcahy receiving only life imprisonment.
5 – Victor Miller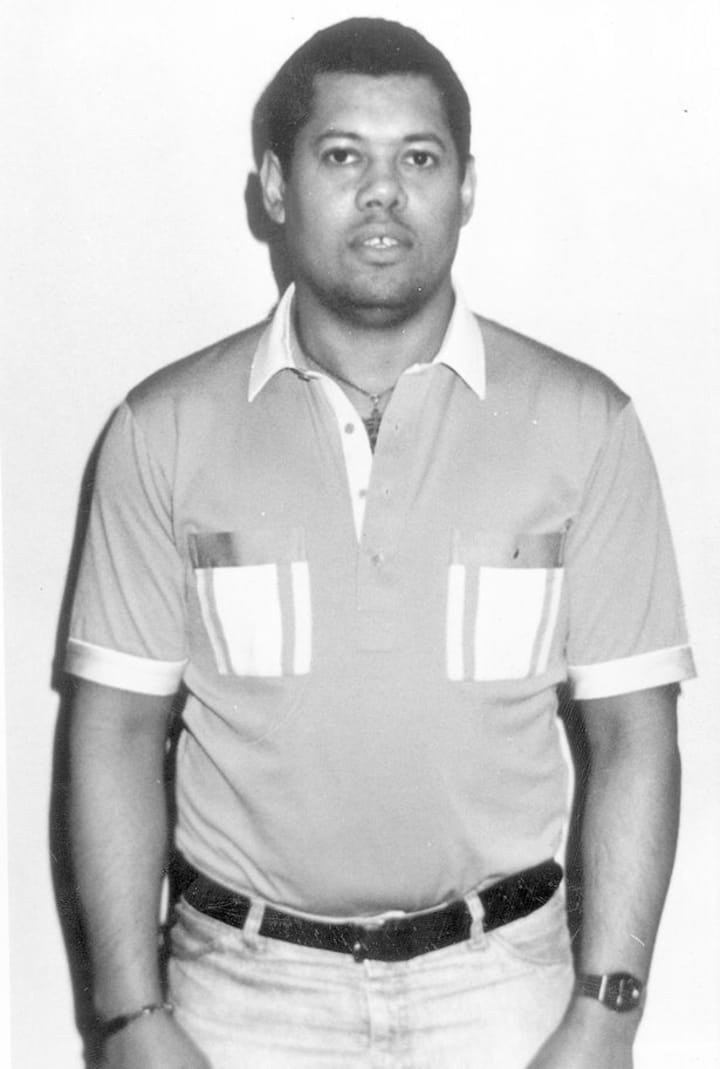 Confessing to killing a 14-year-old boy from Hagley in Worcestershire in February 1988 after being arrested for an unrelated crime, Miller soon led detectives to the body.
Miller was also responsible for almost 30 unsolved sexual assaults and in court he openly admitted the murder, asking for the maximum possible sentence.
He was sentenced to 25 years, but has since asked never to be released, with the trial judge in agreement that he poses too greater risk to ever be free.
4 – Jeremy Bamber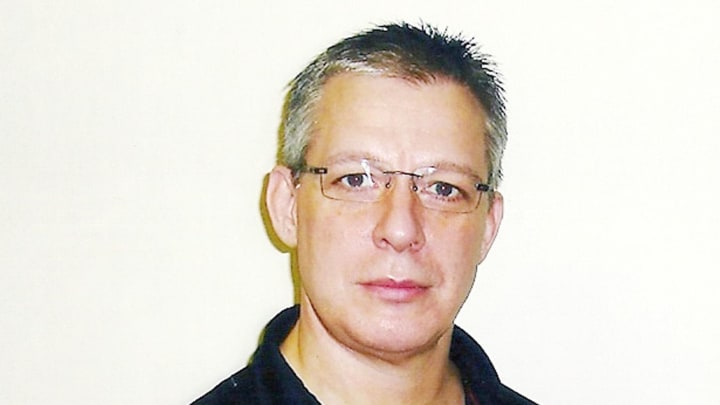 Currently still protesting his innocence, Jeremy Bamber was convicted of shooting dead his adoptive parents, sister and six-year-old twin nephews at the family farmhouse in Essex.
He was revealed to have planted evidence to try and frame his sister, a known schizophrenic to look like she had killed herself in a murder-suicide.
It was revealed that motive for the killings stemmed from the claiming of a six-figure inheritance and in 2002 he was told that he would never be released.
3 – Arthur Hutchinson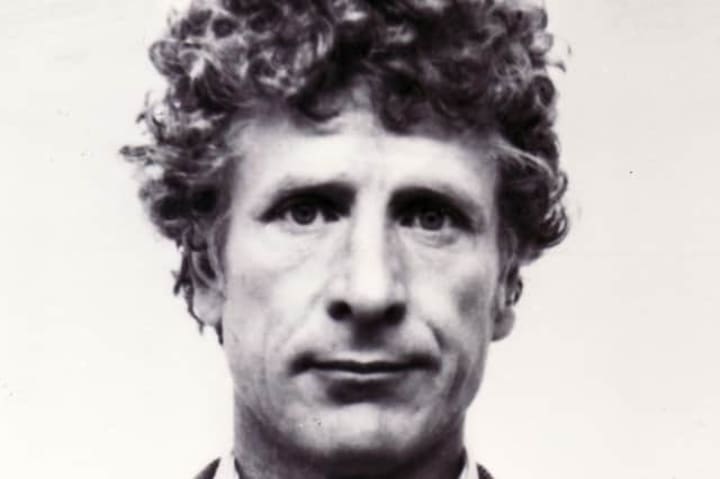 While on the run from police in 1938, Hutchinson gatecrashed a wedding and murdered the bride's father, mother and brother, before raping her sister at knifepoint.
He was caught after a bloody fingerprint was found on a bottle of champagne and a bitemark in a piece of cheese.
Already on the run for a charge of violent rape he had previous convictions for offences of violence, indecent assault and dishonesty.
Convicted in 1984 and sentenced to life imprisonment with a recommended minimum term of 18 years, Home Secretary, Leon Brittan intervened and imposed a whole life order.
2 – John Childs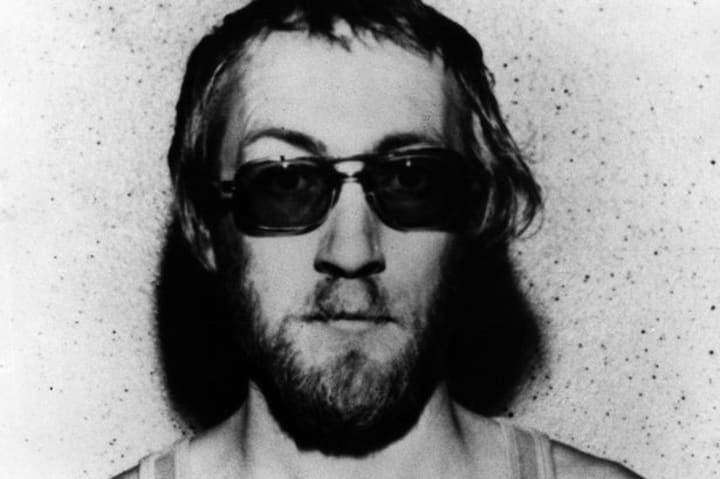 Originally joining the British Army as a sapper, Childs was expelled after nine months for committing burglary.
Childs had been jailed for stealing motorbikes before he was released in 1972 and was married with two daughters before his high crimes began.
Convicted of the murder of six people in contract killings which were committed between 1974 and 1978, Childs confessed to a journalist in 1998 of five more murders while in prison.
His wife later divorced him after the conviction and two people implicated in the murders by Childs were released on appeal in 2003.
Two judges ruled that Childs' evidence against them was unreliable because he was a pathological liar.
A forensic psychiatrist, David Somekh, concluded that Childs had a personality disorder that led him to compulsively lie, and the original trial jury were blocked from being told this.
1 – Robert Maudsley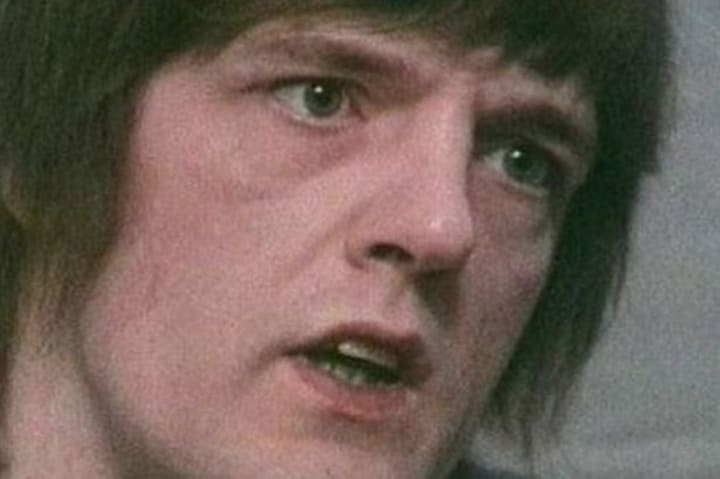 Considered to be the most dangerous criminal held in a British Prison today, English serial killer Maudsley has been given the hideous nicknames "Hannibal The Cannibal" and "The Brain Eater".
Maudsley was subjected to routine physical abuse by his parents for years until he was eventually removed from their care by social services.
After seeking psychiatric help for several suicide attempts thanks to a prolific drug addiction, he claimed to hear voices telling him to kill his parents.
Maudsley's killing began in 1974 when he garrotted John Farrell in Wood Green after picking him up and finding out he was a child molester.
Maudsley surrendered himself to police, saying he needed psychiatric care, was found unfit to stand trial and was sent to Broadmoor Hospital.
While in Broadmoor, he teamed up with fellow inmate David Cheeseman, also a convicted murderer locked themselves in a cell with a third patient named David Francis.
After nine hours of torture and the death of Francis, Maudsley convicted of manslaughter and sent to Wakefield Prison.
He disliked the transfer, and, in 1978, killed two more inmates during one afternoon, originally having set out to kill seven and later told the wing office they would be two short at roll call.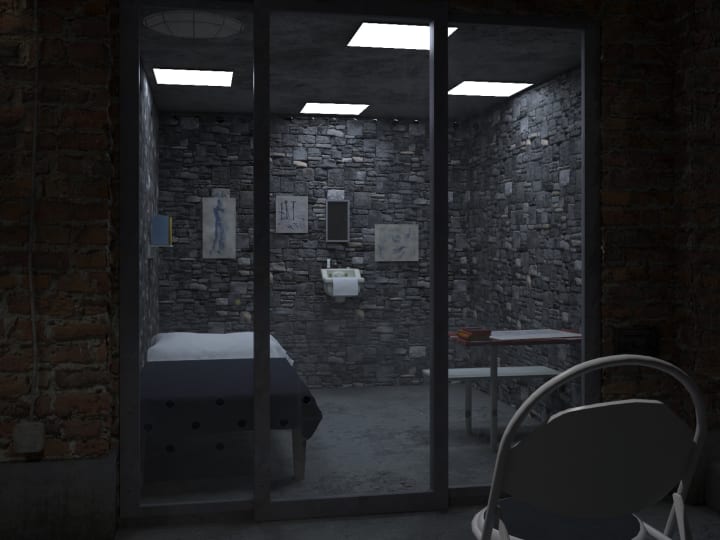 Now deemed too dangerous for a normal cell, the prison built a custom-made two-cell unit in the basement of Wakefield Prison.
The cells are slightly larger than average and have large bulletproof windows through which Maudsley can be observed at all times as he is constantly on suicide watch.
The only furnishings are a table and chair, both made of compressed cardboard, the lavatory and basin are bolted to the floor while the bed is a concrete slab.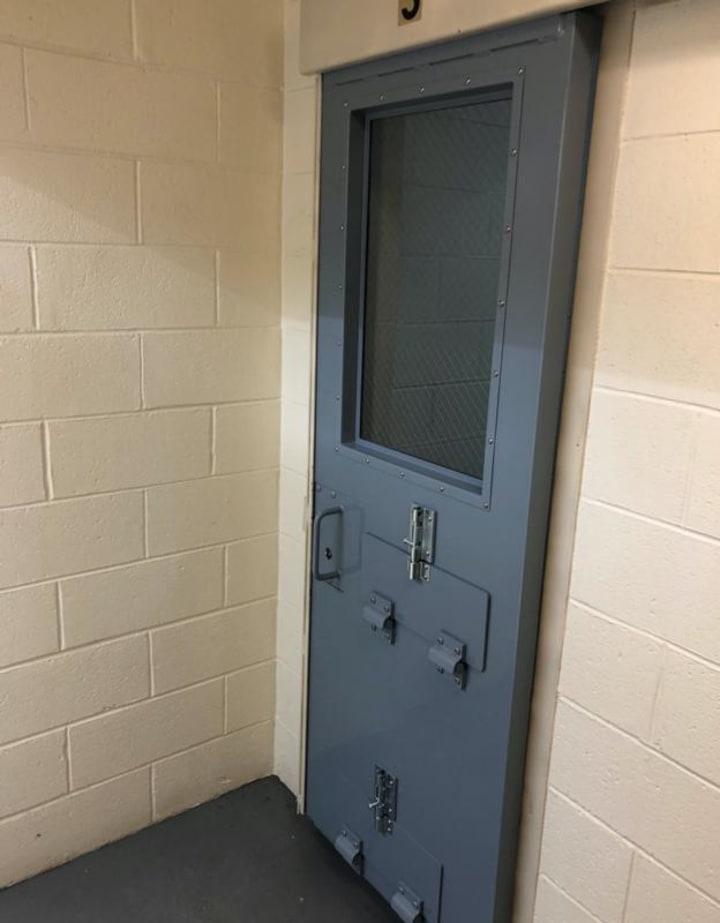 Encased in thick transparent acrylic panels, a solid steel door opens into a small cage within the cell with a small slot at the bottom through which officers pass him food and other items.
During his daily hour of exercise, he is escorted to the yard by six prison officers and he is not allowed contact with any other inmates.
He tried to appeal the terms of his confinement at the turn of the millennium and asked for a pet budgerigar, both requests were denied.
https://cdn.iframe.ly/api/iframe?url=https%3A%2F%2Fyoutu.be%2FCQKM16cUOLE&v=1&app=1&key=57d2ec5998440ab74c7cf485bffd908cDelete
Thanks for watching this video on the Top 50 Most Dangerous UK Prisoners Serving Whole Life Orders, please smash the like button if you are enjoying the long-form content, comment below if you think I missed anyone and subscribe for more video's like this one coming soon.
Don't forget to check out our next video, the top 46 most dangerous prisoners held at America's most secure prison ADX Florence.