Described as some of the most dangerous women in the world, these women fugitives are wanted on everything from terrorism to elaborate cryptocurrency scams worth billion of dollars.
---
---
10 – RUJA IGNATOVA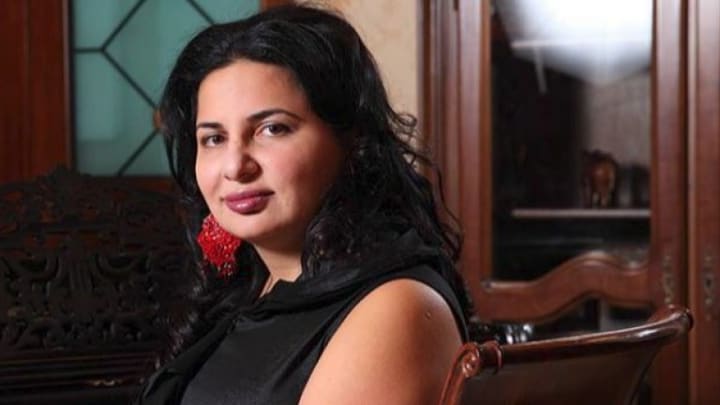 Born in Ruse, Bulgaria, in 1980, this cunning fraudster emigrated to Germany when she was just ten years old and spent part of her childhood years in Schramberg.
After getting her BA from from University of Oxford in England, she earned a PhD in private international law from the University of Constance in 2005.
Her criminal activity began in 2012 when she was convicted of fraud in Germany after a company acquisition went bankrupt in suspicious circumstances.
She was involved with a multi-level marketing scam called BigCoin in 2013 and later founded the even bigger crypto scam OneCoin in 2014.
By 2019 interpol and the FBI had begun to catch-up to Ignatova and her brother later pleaded guilty to fraud and money laundering in connection with the scheme.
Police in Germany began investigating Ignatova for money laundering in 2022 over the transfer of 7.69 million euro's into one of his private accounts in 2016.
In January 2022 police searched apartments and offices in Weilburg, Frankfurt and other places in the city.
Europol added Ignatova to its 'most wanted' list in May 2022 and on June 2022 the Federal Bureau of Investigation added Ignatova to the FBI Ten Most Wanted Fugitives list.
A reward of up to $100,000 for information leading to her arrest and soon after OneCoin became known via media outlets as one of the biggest cryptocurrency scams in history.
Its thought Ignatova made roughly $4 billion worldwide from the scheme and has since earned the name "Missing Cryptoqueen", after 98 people were prosecuted in China over the scam.
Ignatova is known to travel privately and with armed guards at her side both in travel and on location wherever she is staying.
---
9 – EVELIN MARTINEZ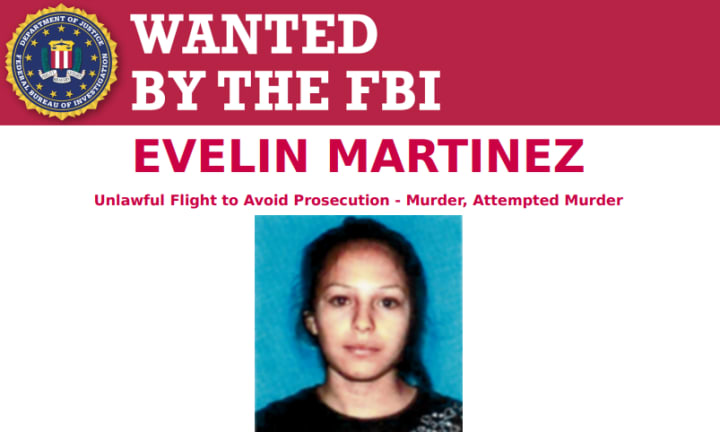 Currently wanted for Murder, Attempted Murder and Unlawful Flight to Avoid Prosecution, Evelin Martinez was born December 30, 1991 in Torrance, California.
Martinez has the word "socorro" tattooed on her stomach, the words "south los" tattooed in an unknown location, the letters "LA" tattooed on her left arm.
Thought to be residing in Mexico, she also has good connections to the area and is a known gang member who is alleged to have involvement in a murder and attempted murders from 2009.
On December 28, 2009, Martinez allegedly drove her boyfriend, Steven Aguilar-Medina, to a rival gang area in Los Angeles, California.
Martinez then allegedly stopped her van, and Aguilar-Medina allegedly exited the vehicle and approached two individuals standing outside a home.
Aguilar-Medina allegedly then shouted a gang term, then allegedly fired multiple shots at the two individuals, killing one.
She has since been charged with murder and attempted murder by the Superior Court of California, County of Los Angeles and a state warrant issued for her arrest.
A federal arrest warrant was issued by the United States District Court, Central District of California on March 3, 2010.
Martinez is considered to be armed and dangerous and should not be approached under any circumstances.
---
8 – CARIS E. AYALA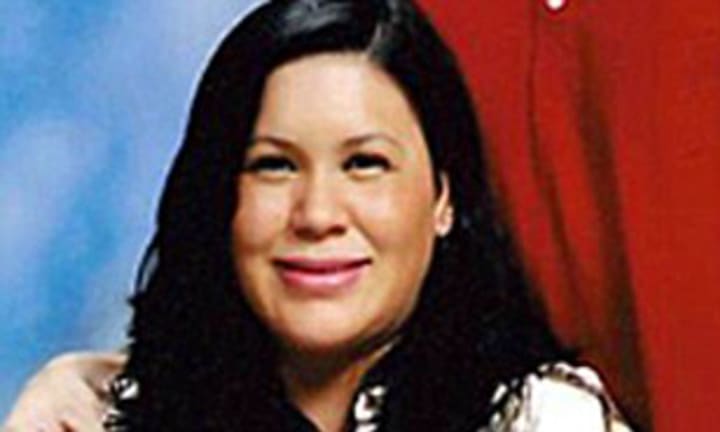 Born September 5, 1985, Caris Ayala is thought to have ties to several countries including El Salvador, Guatemala and Mexico.
Ayala was babysitting for a young five-month old boy in her apartment when she called authorities to report that the boy was unresponsive.
After arriving in hospital it was determined that he had suffered a severe head/brain injury and was placed on life support.
He later died from his injury's after being removed from life support on October 26, 2012.
Ayala was interviewed and then scheduled to return for further interviews on October 9, 2012 but never returned, later having a warrant issued for her arrest.
A felony murder warrant was issued for Ayala on October 24, 2012 and later she was charged with unlawful flight to avoid prosecution.
Now also charged with Felony Cruelty to Children, Ayala should be considered armed and dangerous and may be traveling with her husband, Noe Castillo-Ramirez.
---
7 – MARIA ANATOLYEVNA BOVDA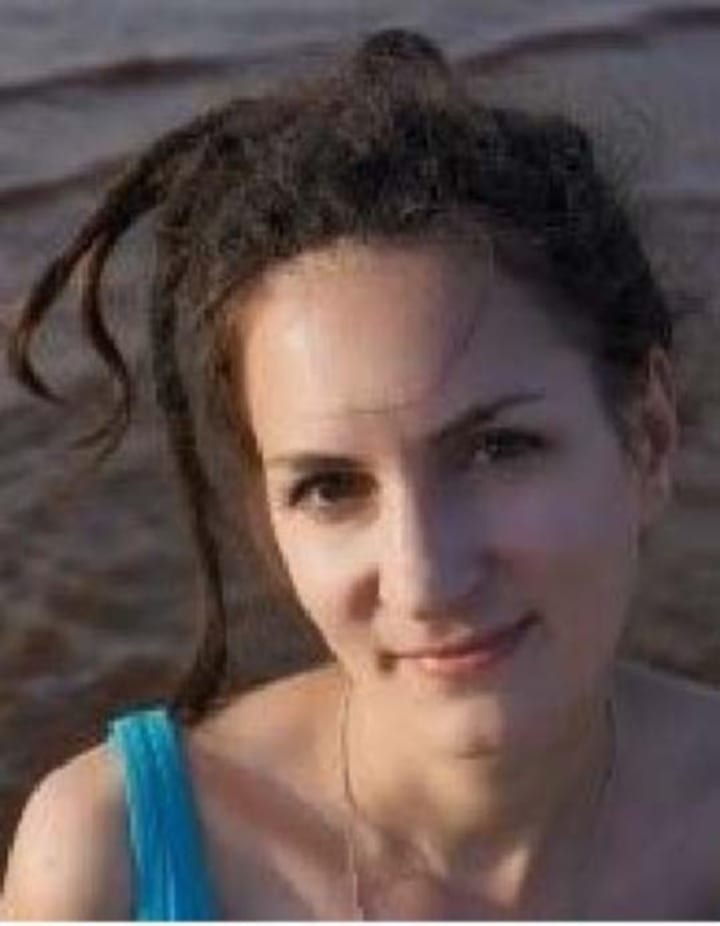 Currently offering a reward of up to $75,000 for information leading to the arrest of Bovda, the FBI considers her an international flight risk.
Maria Bovda is wanted her alleged involvement in a conspiracy to defraud the United States.
She is accused of y impairing, obstructing, and defeating the lawful functions of the Federal Election Commission, the United States Department of Justice, and the United States Department of State.
Originally employed with the St. Petersburg-based Internet Research Agency, an organisation known for political and electoral interference operations, she worked as the head of the IRA's Translator Project.
She's accused of creating of hundreds of fictitious online personas and the use of stolen identities of persons from the United States.
These actions were allegedly taken to reach significant numbers of Americans for the purposes of interfering with the United States political system, including the 2016 Presidential Election.
A federal arrest warrant was issued for Bovda in the United States District Court for the District of Columbia in 2018.
Bovda speaks Russian and English and is thought to have good ties to Russia, where she may currently be residing while also using the known aliase "Masha".
---
6 – IRINA VIKTOROVNA KAVERZINA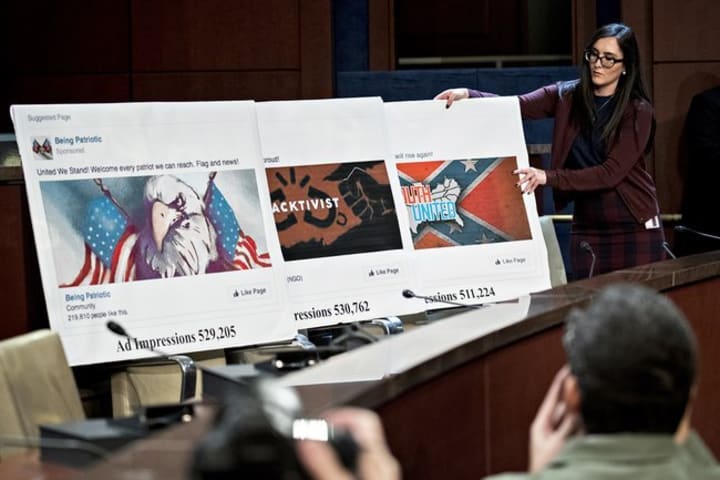 Another wanted Russian, this time charged with six counts of Aggravated Identity Theft, Aiding and Abetting and Conspiracy to Defraud the United States.
Born July 18, 1986 in Bratsk, Russia, Kaverzina speaks both Russian and English and a reward of $75,000 is currently offered for information leading to her arrest.
Considered to be an international flight risk, she is also accused of working within the St.Petersburg-based Internet Research Agency's US-focused department.
She allegedly posted and monitored content on behalf of the IRA and is accused of using personal information of actual Americans without their knowledge.
She is thought to have opened PayPal and bank accounts, while making efforts to reach significant numbers of Americans for the purposes of interfering with the United States political system.
A federal arrest warrant was issued for Kaverzina on February 16, 2018 and those with information should contact their nearest American Embassy or Consulate.
---
5 – JOANNE DEBORAH CHESIMARD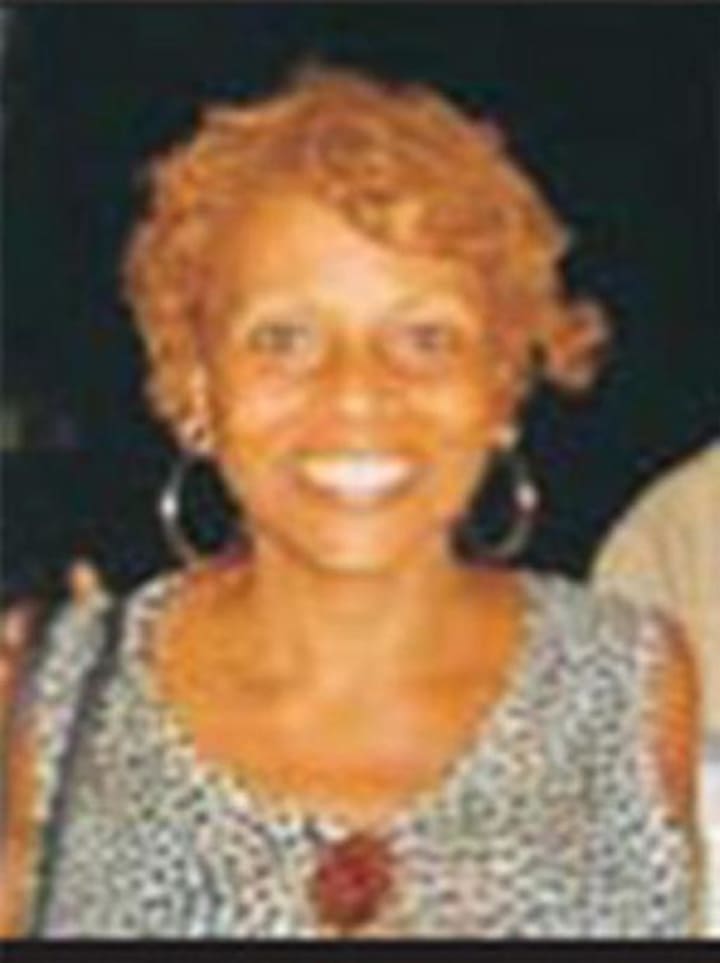 One of the worlds most wanted female terrorists, Joanne Chesimard was born either July 16, 1947 or August 19, 1952 as she uses both dates on documentation.
Chesimard has scars on her chest, abdomen, left shoulder and left knee while also going by many aliases including Josephine Henderson, Carolyn Johnson, Carol Brown and "Ches".
Currently there is a reward of up to $1,000,000 for information directly leading to the apprehension of Joanne Chesimard.
She is charged with an act of domestic terrorism, Murder and Unlawful Flight to Avoid Confinement.
She is also wanted for escaping from prison in Clinton, New Jersey and was part of a revolutionary extremist organization known as the Black Liberation Army.
She is wanted for her involvement in several felonies, including bank robbery, opening fire on state troopers, one of whom was killed.
She was found guilty in 1977 of first degree murder, assault and battery of a police officer, assault with a dangerous weapon, assault with intent to kill, illegal possession of a weapon, and armed robbery.
After escaping jail, where she was serving a life sentance, she lived underground before being located in Cuba in 1984.
Thought to currently be still living in Cuba, she is known to wear her hair in a variety of styles and dress in African tribal clothing while being considered armed and dangerous.
---
4 – DONNA JOAN BORUP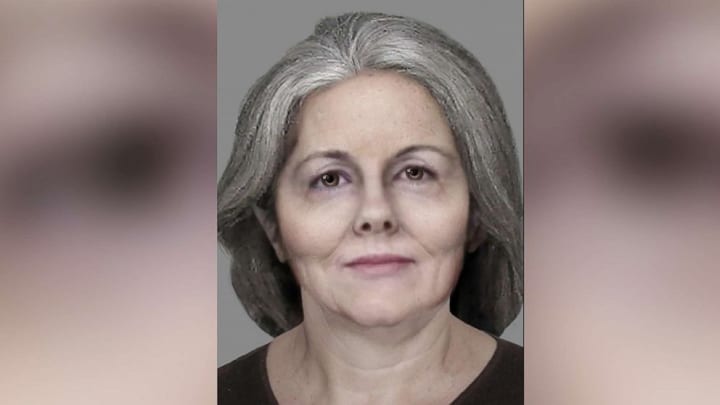 Born in South Amboy, New Jersey on possibly August 5, 1952, March 5, 1947, April 10, 1950, Borup is wanted in connection with Riot, Assault on a Police Officer and Unlawful Flight to Avoid Prosecution.
The FBI is offering a reward of up to $100,000 for information leading to the arrest of Donna Joan Borup who has ties to Pennsylvania, New Jersey, North Carolina, and Canada.
She is wanted for her alleged participation in a violent anti-apartheid demonstration at JFK International Airport in Queens, New York, on September 26, 1981.
Borup allegedly tossed a caustic substance into the eyes of a Port Authority Police Officer, leaving him partially blind, later arrested and released pending trial.
She never showed up for the trial with , an arrest warrant issued for Borup on May 20, 1982.
Now charged with riot in the first degree and assault in the first degree a federal arrest warrant was issued for Borup in the Eastern District of New York in 1982.
She is considered armed and dangerous and should not be approached if seen while going by several aliases including Rebecca Ann Morgan and Donna Austopchuk.
---
3 – JOSEPHINE SUNSHINE OVERAKER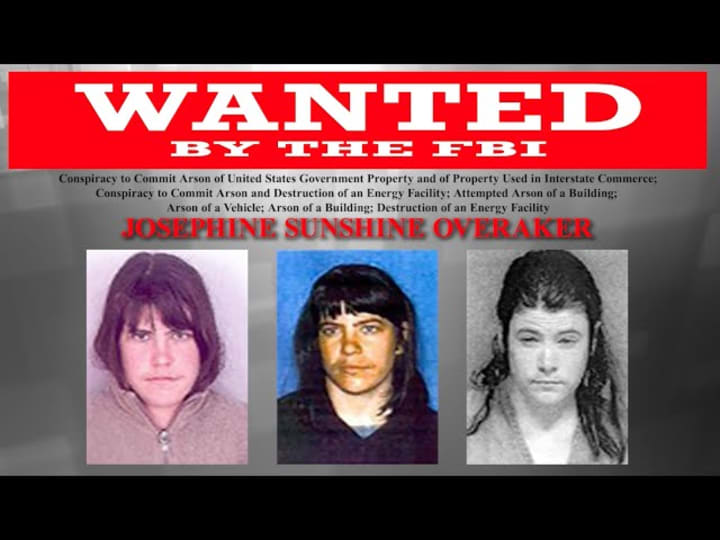 Carrying a vast array of charges over her head, Josephine Overaker makes number three on the most wanted list with charges including Destruction of an Energy Facility, Arson of a Vehicle and Arson of a Building.
She is charged with conspiracy to commit arson of United States government property and of property used in interstate commerce while she is known to operate in a domestic terrorism cell.
She has been involved in over seventeen incidents including five counts of arson, one count of attempted arson, and one count of destruction of an energy facility.
The crimes committed were in the states of Oregon, Washington, California,Colorado, and Wyoming, and date back to 1996.
She is thought to be part of several organisations including Earth Liberation Front and the Animal Liberation Front and she is known to use illegal narcotics.
Overaker has a large unknown tattoo on her upper left arm and a very large bird tattoo stretching from her right upper arm across her upper back.
Overaker is considered to be an escape risk and goes by a number of aliases including Maria Rachelle Quintana and Lisa Rachelle Quintana.
---
2 – CHERI LAVERNE DALTON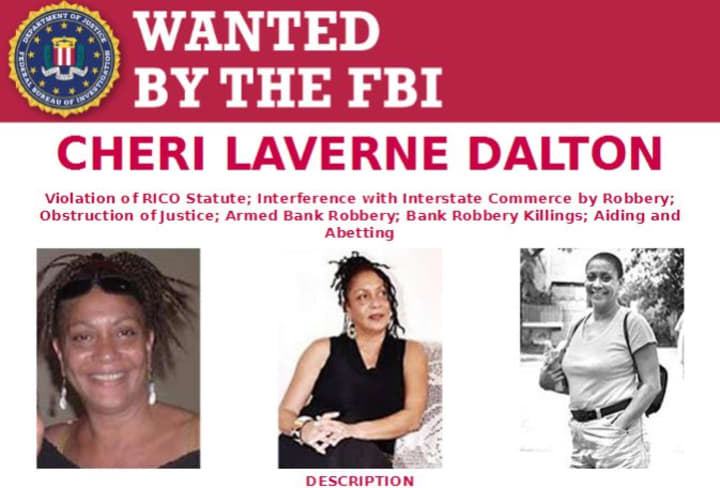 Considered to be one of the most dangerous women on the run from the FBI, Cheri Dalton has a $100,000 dollar bounty reward for her arrest.
Currently believed to be living in Cuba, Dalton is wanted for her alleged involvement in the Brinks Armored Car robbery which occurred on October 21, 1981.
Over $1.6 million dollars was stolen in the robbery and two police officers and one security guard were killed.
Dalton is involved with the hip-hop music culture in Cuba and has been known to go by a variety of aliases including Cheri Cotton, Betty Carter and Laverne Dalton.
Considered to be armed and dangerous, Dalton is charged with Aiding and Abetting, Bank Robbery Killings, Armed Bank Robbery, ; Obstruction of Justice and Interference with Interstate Commerce by Robbery.
Also having ties to the Virgin Islands she is known to speak English and Spanish.
---
1 – AHLAM AHMAD Al-TAMIMI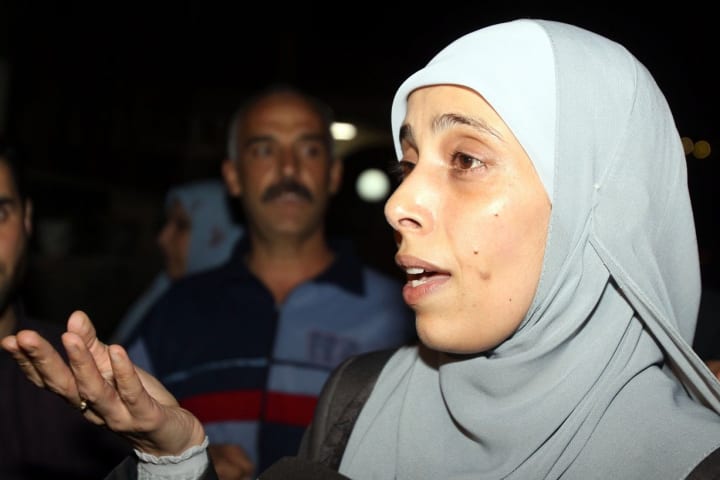 One of the worlds most wanted terrorists, Al-Tamimi was involved g in an August 9, 2001, suicide bomb attack at a pizza restaurant in Jerusalem that killed 15 people, including two United States nationals.
She was convicted for the offence and imprisoned but was later released in a prisoner swap for a captive Israeli soldier.
Both the Rewards For Justice Program, United States Department of State are offering up to $5 million dollars for information that leads to the arrest or conviction of Al-Tamimi.
She is thought to go by as many as thirteen aliases, speaks Arabic and English and is charged with Conspiring to Use and Using a Weapon of Mass Destruction Against a United States National Outside the United States Resulting in Death.
Other charges include Aiding and Abetting and Causing an Act to be Done while an affidavit in support of Al-Tamimi's criminal complaint and a warrant for her arrest were sworn out under seal on July 15, 2013.
Tamimi is the first Islamic terrorist from the Arab League to face criminal prosecution in the United States and in 2021 an arrest warrant issued by Interpol was dropped.
She is currently thought to reside in Jordan
---
---
Thanks for watching this video on the Top 10 FBI Most Wanted Women Fugitives 2022/2023, please throw a like on the video to support the on-going series, comment below if you think I missed anything and subscribe for more top list content coming soon.